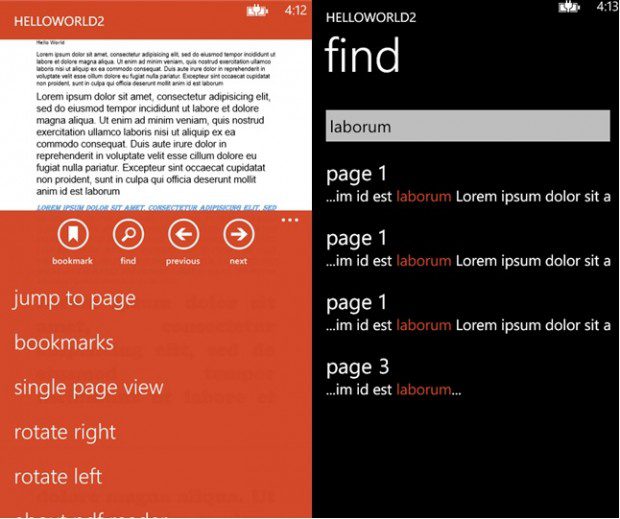 Microsoft has released its own PDF Reader app for Windows Phone 8 devices. Microsoft has similar app for Windows 8 devices in Windows Store and this mobile app seems similar to the tablet version.
App Description:
 PDF Reader is a free app for viewing and interacting with PDF documents on the Windows Phone 8 platform. This app gives access to a wide variety of PDF file types.
With this app you will be able to
• Quickly open PDF files
• Bookmark pages and jump back to the bookmark from anywhere in the document
• Easily zoom in on text or images for a closer view
• Search text to find specific information
• View documents in single page mode or continuous mode
• Resume document reading from the same point you left it last time.
Download it from Windows Phone Store here.