Is Copilot the best AI companion out there? Help us find out by answering a couple of quick questions!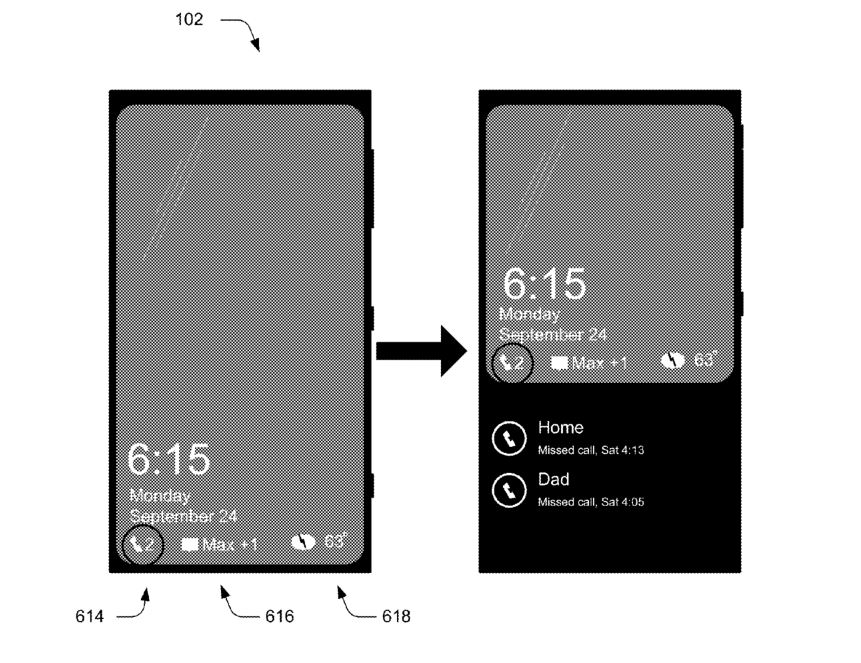 Recently, Microsoft filed a patent for Rich Notifications in mobile devices. In the Rich Notifications system described by Microsoft, you will be able to get more information about the notifications from different apps without leaving your lock screen. When you tap or perform any other gesture on the missed call notification on the lockscreen, you will be able to see the actual details of the missed call. Similarly, if you tap the email notification, you will be able to read the subject lines of the e-mails you received. When you again tap these notifications, you will be taken to the corresponding apps for performing actions.
In the past, notifications (also termed "badges"), have given users a quick glance-able summary on their lock screen of information that may be of interest to the users. The notifications have done a decent job of conveying information to users, including a count associated with the notification, but have fallen short in so far as providing an ability to distinguish a more important notification from another notification. This is because all of the notifications tend to be treated the same way–that is, with an icon and a count. Furthermore, for a user to be able to identify a communication associated with a more important notification, the user first has to ascertain which notifications are more important. To do this, particularly from the device's lock screen, the user has to unlock the screen, go to the start menu, find the particular application associated with the notification, and access the application in order to act on the notification. Over time, this can have the undesirable effect of forcing the user to perform multiple actions in order to simply access an application for which a communication has been received.
Check out some more drawings mentioned in the patent below,
It is quite an interesting patent, read it from the link below.
Source: USPTO