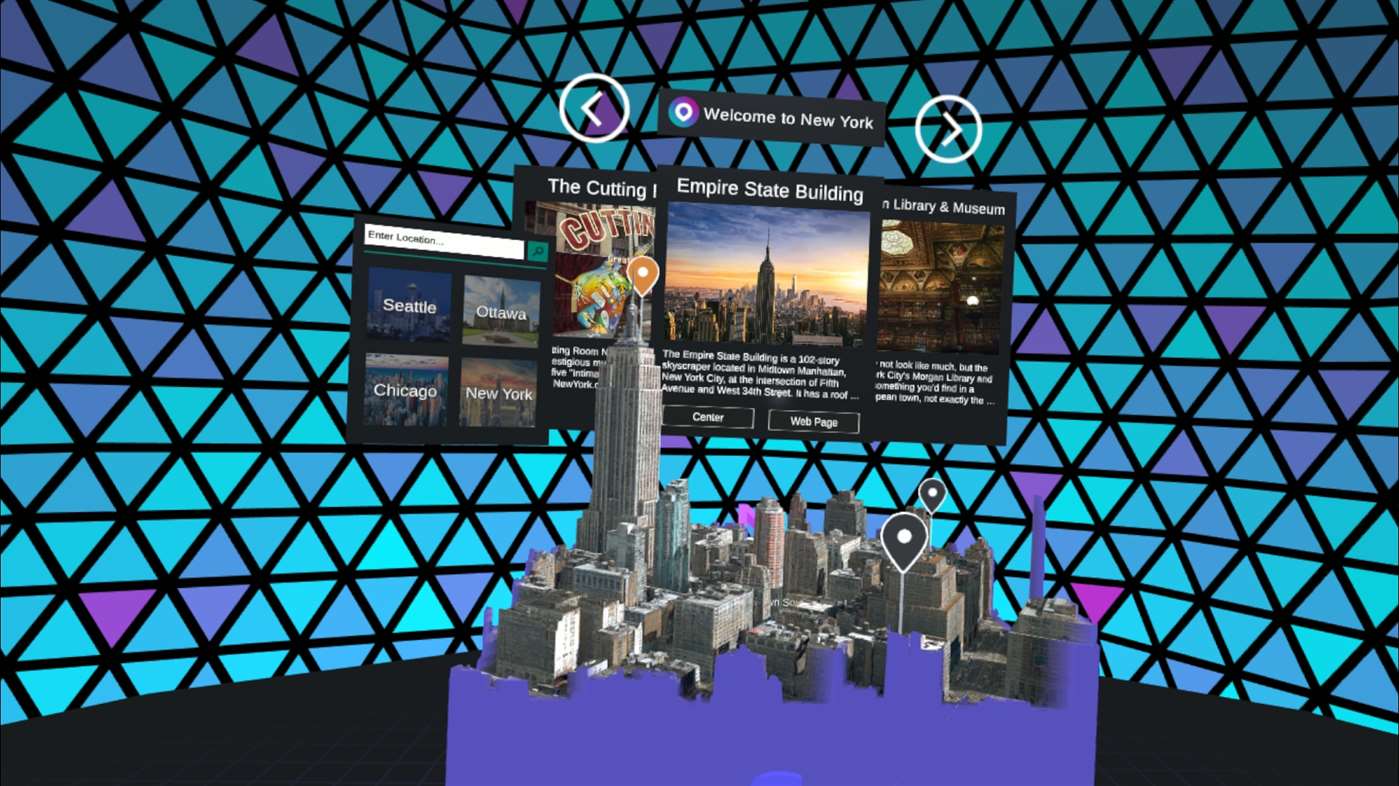 Last year, we reported about a new travel app named Outings from Microsoft's Bing team for iOS and Android designed to entice users to visit the places they always dreamed about, and once there make their experience as smooth as possible.
Outings features high-quality travel stories about beautiful places from premium travel blogs on a wide variety of destination categories, such as outdoor adventures, historical sites, city life, kid-friendly activities, beautiful vistas, or the hidden gems. This app is now available for Windows Mixed Reality platform. As you can see from the screenshot above, this app will present travel related information in a way that is more suitable for VR/AR environment.
Download the app here from Microsoft Store.
via: walkingcat