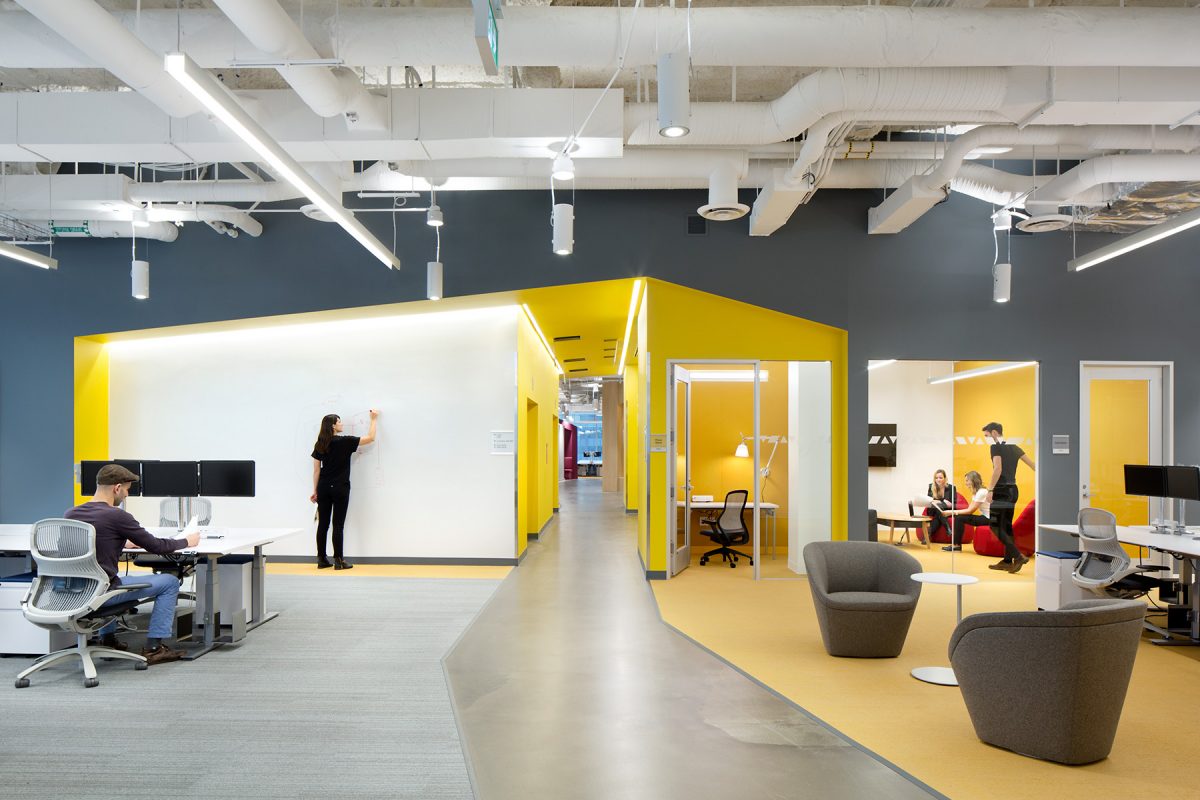 Microsoft is today opening the Microsoft Canada Excellence Centre in Vancouver, a state of the art facility for innovation, training and software development. Located at the corner of Georgia & Granville, Microsoft Vancouver offers open, collaborative space for Microsoft employees. The design of the space reflects the west coast, while floor to ceiling windows deliver stunning city views. It also includes a Garage which offers a place for Microsoft teams, interns, community innovators and local start-ups to come together and experiment.
You'll find Microsoft Vancouver on the top two floors of 725 Granville. We're spread across two floors and more than three acres, with natural light throughout.

Inspired by the teams themselves, the open environment is organized into neighbourhoods. Teams enjoy a connected space with break out areas and clustered seating.

At Microsoft Vancouver, work becomes play. Three hubs provide casual spots to eat and talk. Table tennis, foosball and a games room offer downtime distractions. And, don't forget the view. It's 360 degrees and it's pretty great.
We will share the launch photos if Microsoft shares it with us.