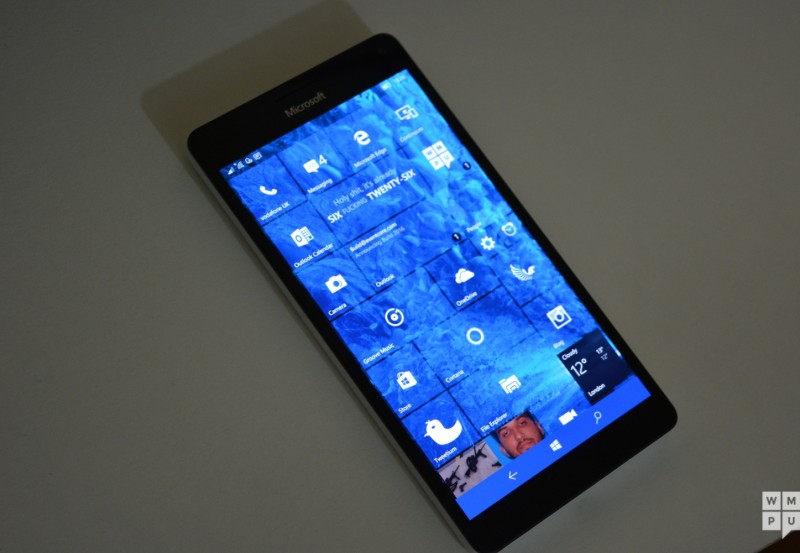 Microsoft's 2016 Lumia line up is unlike any Lumia line up ever trotted out in previous years. Aside from being thin, light, and powerful, the firm has stripped out typical Lumia features like double tap to wake and coloured shells for the devices to the chagrin of some users. Fortunately, it looks like at least one of those things may be changing soon ™.
In response to a questioner on Twitter with regards to Double tap to unlock Microsoft's Gabe Aul gave the following reply:
@RayVanEe Double tap on 950 is a common request, upvote it in Feedback Hub!

— Gabriel Aul (@GabeAul) April 29, 2016
While the response doesn't take an explicit stance one way or another, it at least provides hope for Windows phone users hoping for the return of double tap to wake to their devices.
The lack of double tap to wake on Lumia devices is strange as they were the first smartphones to essentially have this feature in modern times(discounting Nokia's old phones).
Microsoft not implementing these features on their newer handsets is a curious omission given that even Chinese OEMS and other mainstream manufacturers are adding them to their Android devices.
It is especially odd considering that the firm is moving towards software buttons and gestures for use of a Windows phone.
Nevertheless, at least it has been shown that Microsoft is listening and double tap to wake may yet make its way down to Windows 10 phones soon.
Are you a frequent user of DTTW? Let us know in the comments below.