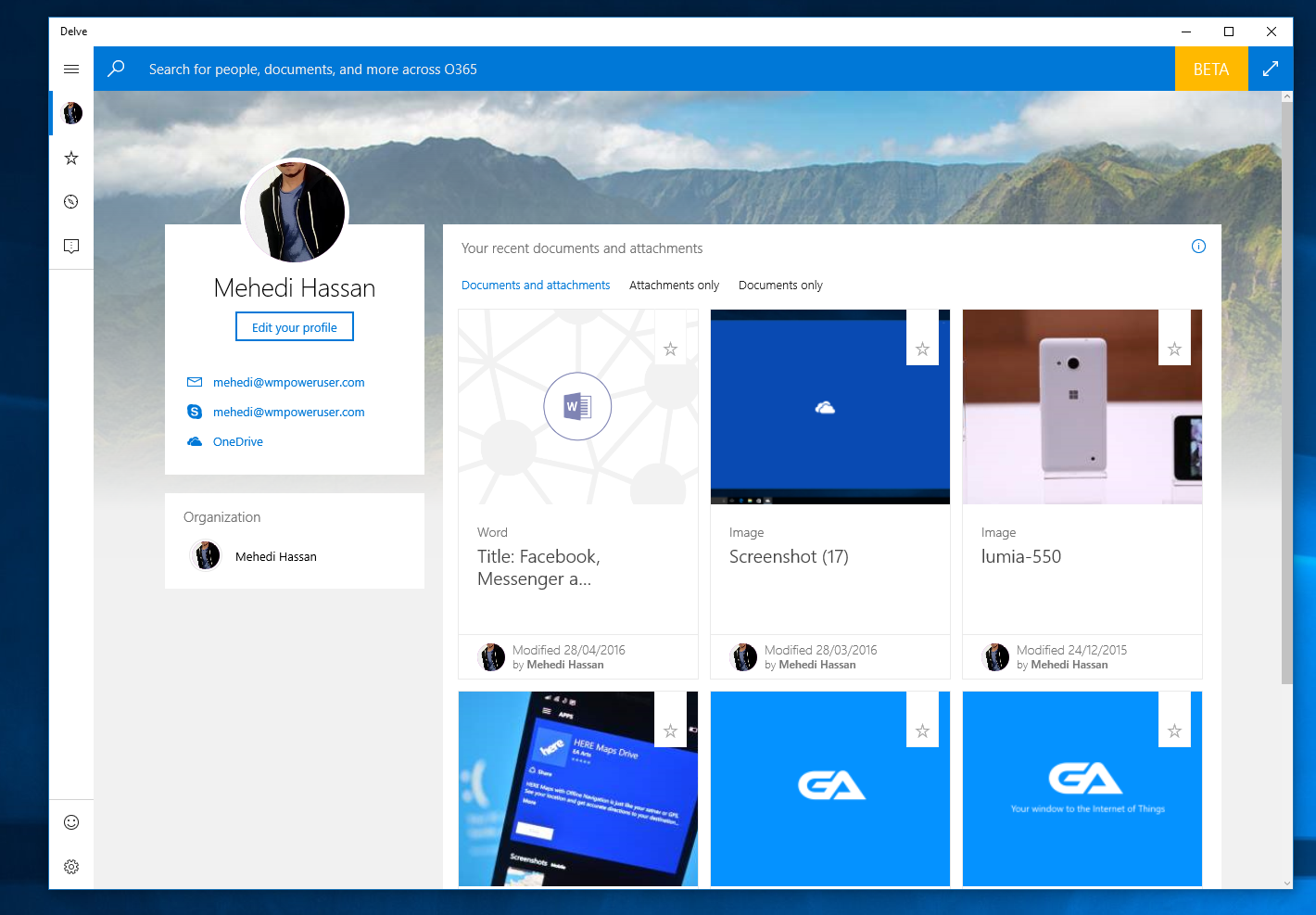 Recently, Microsoft's Delve app was spotted in the Windows Store for Windows 10 PCs Well, it seems like the app is now available for download and anyone can download the app on their Windows 10 device. For those unfamiliar, Delve is an app for Office 365 business users which is basically a hub for all of your files and other information from other Office 365 services such as Exchange, OneDrive, SharePoint, Yammer, etc.
Office Delve is a new way to discover relevant information and connections from across your work life. Delve displays information that is most relevant for each person based on the work they are doing and the people with whom they are engaging.  With Delve, information finds you versus you having to find information.

All of this is presented in a beautiful, card-based design that is easy to understand and use. It also presents intuitive ways to view content, so you no longer have to remember where stuff is stored or who shared it with you. And, of course, Delve only enables you to view content you have access and permission to view—we always respect permissions across all parts of Office 365.
As we noted earlier, the app is only available for Windows 10 PCs at the moment, and it will probably be available for Mobile devices in the near future.
Microsoft is yet to "officially" announce the app, and the company may pull the app in the near-future. However, if you want to download the app on your Windows 10 device, you can get it from the link below: