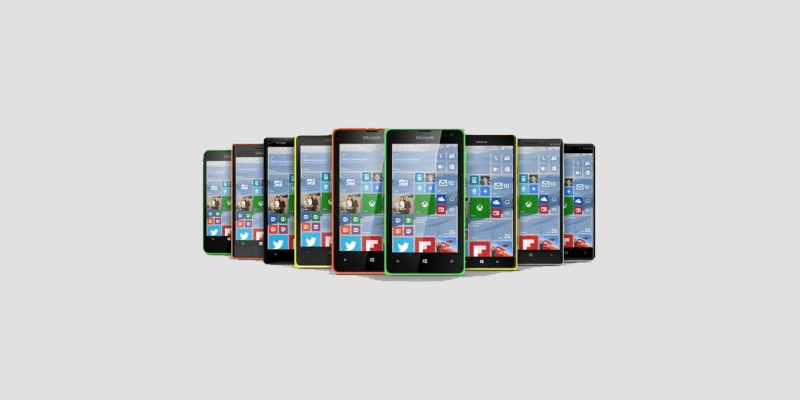 As Microsoft reveals the sales of Lumia devices this past quarter to be an alright 8.4 million, another more interesting piece of news flew under the radar. Taking today's numbers into account, Microsoft has now sold over 100 million Windows Phone devices since the launch of Windows Phone 7 in 2010.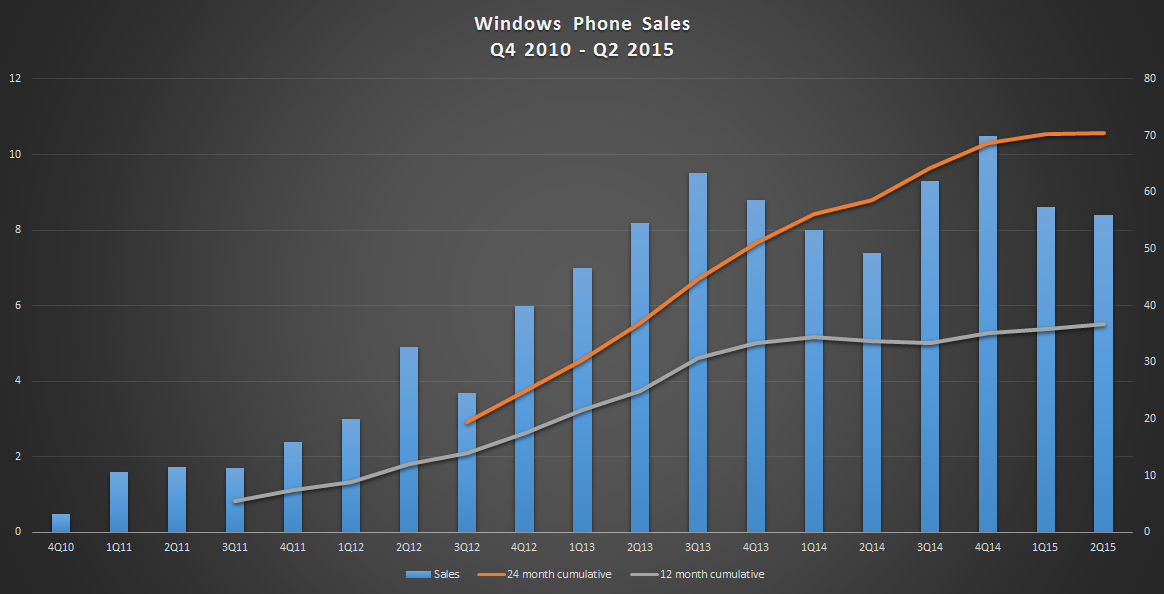 The graph above shows not only the sales of the Lumia line (96.6 million) but that of the other OEMs like Samsung, HTC, LG and the like.
While the sales performance of Windows Phone still pales in comparison to iOS and Android, it is worth noting that devices running the os have still managed to sell over a 100 million units. A large number of devices by any measure, no small feat despite the naysaying that the OS has received since its inception.
We can also estimate the installed base of Windows Phone from this, assuming people keep their device around for 24 months, then Windows Phone has an active user base of about 60 – 70 million.
While these numbers may not be comparatively much, they certainly put a hole in the common claims that "no one" uses Windows Phone and that Windows Phone "doesn't sell".
On a further note, it is also interesting to note that on the graph Windows Phone sales pick up shortly after the release of flagship devices and drop in quarters which have none.
This indicates that even if flagship class devices (15% of current Windows Phones) don't sell amazingly well, their presence serves to act as a halo that boosts other devices due to increased media coverage and exposure. A rising tide lifts all ships, and the mobile market is no exception.
Looking at this trend of lowering revenue and fluctuating sales, Microsoft's decision to refocus on higher value products makes far more sense than continuing the glut of low-end devices.
What do you think of Windows Phone's market performance? Let us know in the comments below.