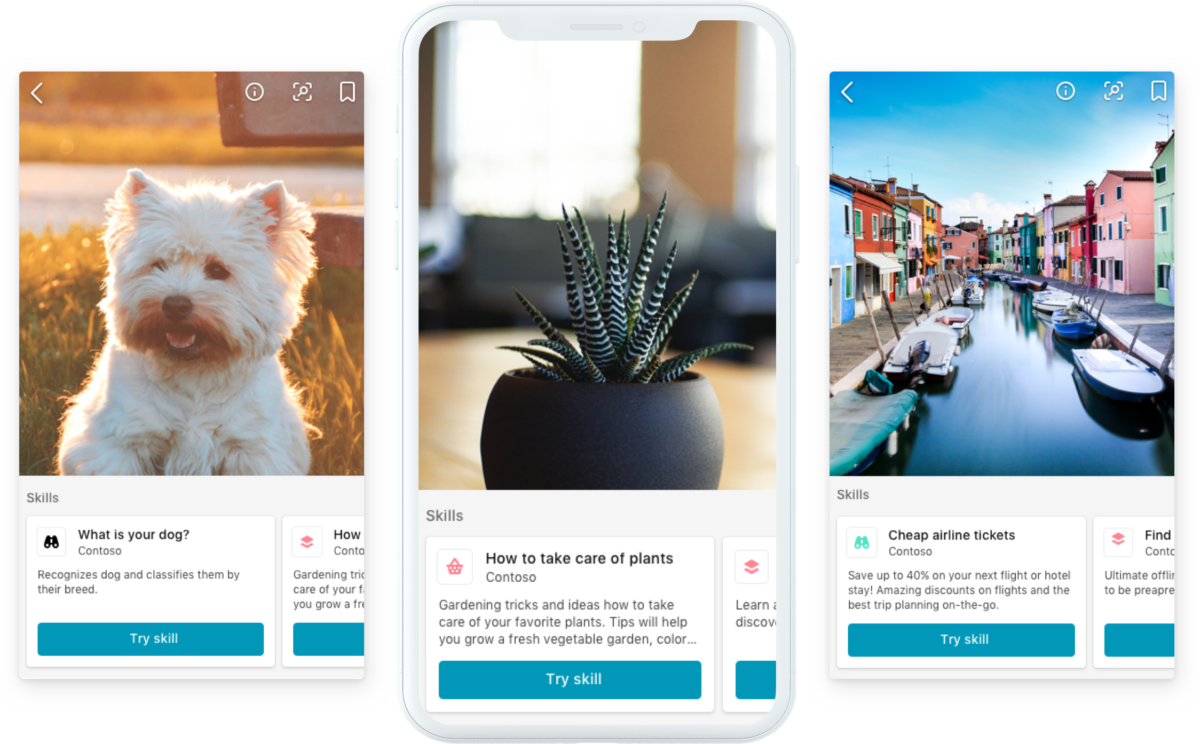 Microsoft announced Bing Visual Search last year as a way for users to interact with images and scan for relevant information such as identifying barcodes, text, celebrities, buildings, etc. Starting today Microsoft is allowing developers to access specific APIs to create skills for Bing Visual Search.
Microsoft has opened up Bing Visual Search for the developers so they can take advantage of the specific search made by the user and show relevant results. Developers can also use this to promote their services and at the same time allowing users access the required information. For example, if you search a photo of a food dish, developers can use the information to show you skills like how to cook it at home or the nearby restaurant that serves the dish and so on.
With this new feature, Microsoft sure can go head to head with Google Lens which allows users to select important information from the pictures and search them on Google. The only difficult bit left for Microsoft is to actually attract developers who can leverage this new feature and publish new skills. If you're interested in checking out the new features then you can head to www.bingvisualsearch.com and take a look at the new skills feature. Do note that the feature is still in alpha so it might not be the best in terms of stability.