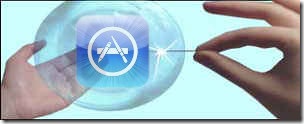 A coalition of smartphone OEMs including Microsoft, HTC, Nokia, and Sony Ericsson have formally filed an application to get Apple's European trademark for the words "App Store" and "Appstore" invalidated.
The companies told the Community Trade Mark office in Europe the words were too generic, and joined Amazon who is currently involved in a similar action.
"Today's filings by HTC, Nokia, Sony Ericsson, and Microsoft, like Amazon's recent action, demonstrate the breadth of opposition to Apple's unsupportable claim of exclusivity," a Microsoft representative said in a statement. "'App store,' like 'toy store' or 'book store,' is a generic term that should continue to be available for everyone to use for stores that sell apps." Like Amazon the new applications note that even Steve Jobs used the words App Store generically and that the name has been and is already in use by others like Shopify, Sendmail, and DirectTV.
The move follows a similar action in USA which followed Apple suing Amazon for the use of the word.
Read more at CNET here.