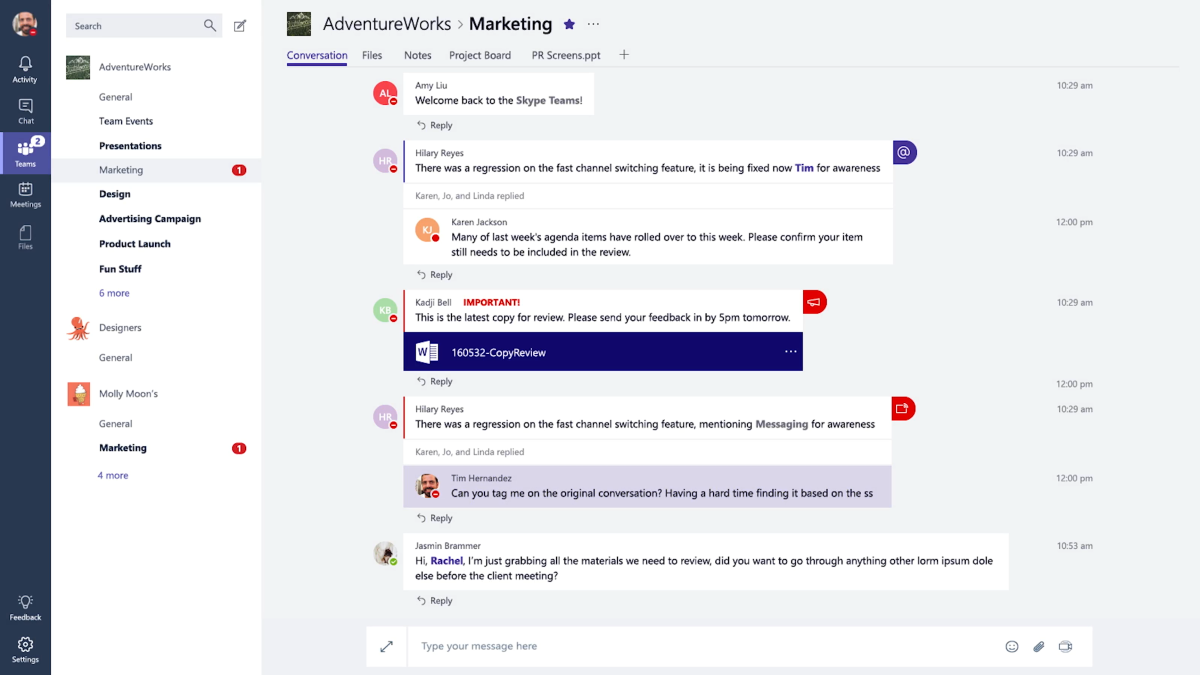 Microsoft today announced Microsoft Teams, a new chat-based workspace in Office 365. Microsoft Teams is an entirely new experience that brings together people, conversations and content.
Microsoft Teams is only available to Office 365 commercial customers with one of the following plans: Business Essentials, Business Premium, and Enterprise E1, E3 and E5. Unlike Slack, there is no free or freemium version. Microsoft today also confirmed that they have no plans to offer a free or consumer offering of Microsoft Teams. They are targeting all their enterprise and small business suites, reaching 85 monthly active users.
Microsoft Teams is available in preview to eligible Office 365 commercial customers beginning November 2, 2016. We expect the service to become generally available in the first quarter of calendar year 2017.
You can also try Microsoft Teams as part of a free trial of Office 365, and get access to Office apps, file storage and sharing, email, and more. Find more details here.