Is Copilot the best AI companion out there? Help us find out by answering a couple of quick questions!
Microsoft today announced a new Microsoft Whiteboard experience that will allow users to easily collaborate across the same digital canvas. This new Whiteboard experience includes guided collaboration, new content types, new UI, improved inking and expanded Microsoft 365 integration. Read about it in detail below.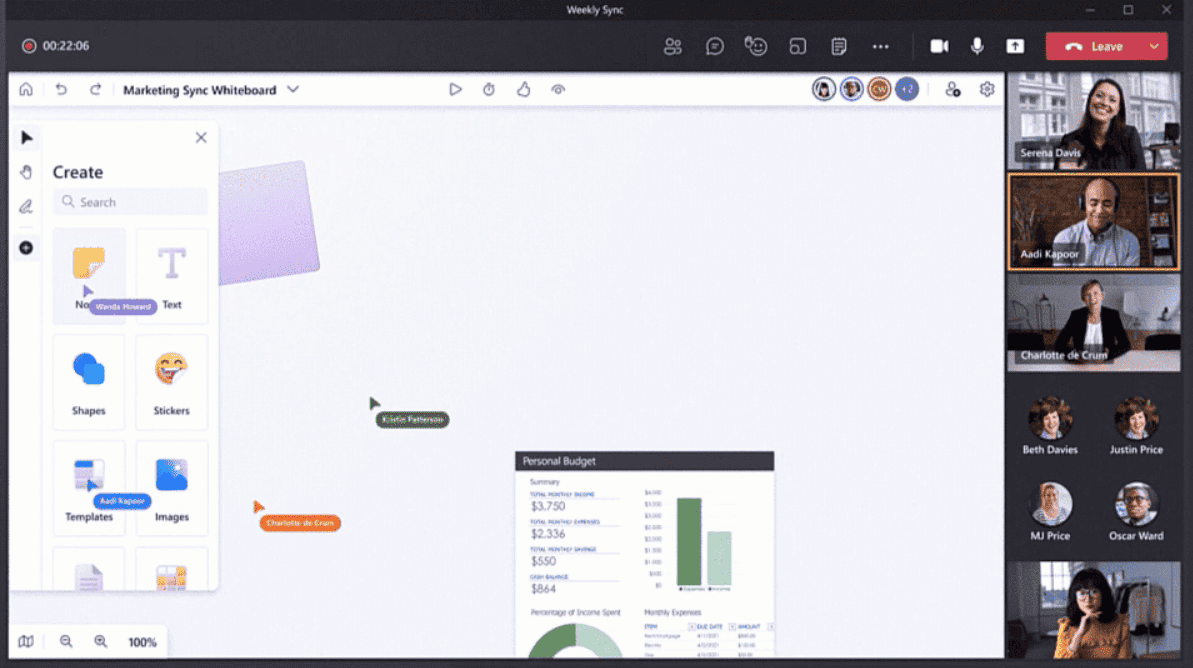 Collaboration features:
Collaboration Cursors help you be remote, but feel together, by showing where and what other collaborators are doing on the whiteboard.
Get other people's attention as you share your best ideas with the new Laser Pointer.
Reduce distractions while guiding users through ideas with Follow Along.
Easily get started with the most common scenarios like problem-solving, planning, and workshops, with our wide array of new Templates.
New content types:
Combine shapes, lines, text and ink to create Collaborative Diagrams.
Make connections, annotate, and iterate together across multiple types of content with the new Insert Image and Document capabilities.
Organize related thoughts, ideas or solutions in an auto-layout grid with Notes Grid.
Provide lightweight, contextual feedback via a range of engaging and fun Reaction Stickers.
Collaborate across apps by bringing in Fluid Components like tables or task lists.
New UI:
New Fluent Toolbar adds a modern visual refresh to our expanded set of visual collaboration tools.
The new Creation Gallery provides a highly discoverable, intuitive and responsive layout across devices as large as a Surface Hub and as small as a phone.
See who is on the board and collaborating with you at all times in the new Top Bar.
The new Whiteboard provides a Single Unified User Experience across all devices, operating systems, and platforms.
Improved Inking:
Improved Mouse Inking smoothes ink, making it easier than ever for those with a mouse or trackpad to visually communicate ideas that are hard to write in words.
Pen Support for Whiteboard in Teams allows you to ink automatically or get the unique benefits of using a pen, such as the tail eraser.
Quickly draw shapes and watch them automatically straighten with Shape Recognition.
Spark the imagination and creativity of your team with Rainbow & Galaxy Ink.
Microsoft 365 integration:
Whiteboard is now available in Teams Channels & Chats. The new Share Content experience in Teams Meetings allows you to easily start a collaborative whiteboard for everyone in the meeting with just one click.
Pre-prep or reuse whiteboards across multiple Teams Meetings with the new Open Existing Board functionality.
Search and discover whiteboards on Office.com and SharePoint, and leverage the rich content management features of OneDrive for Business.
Source: Microsoft