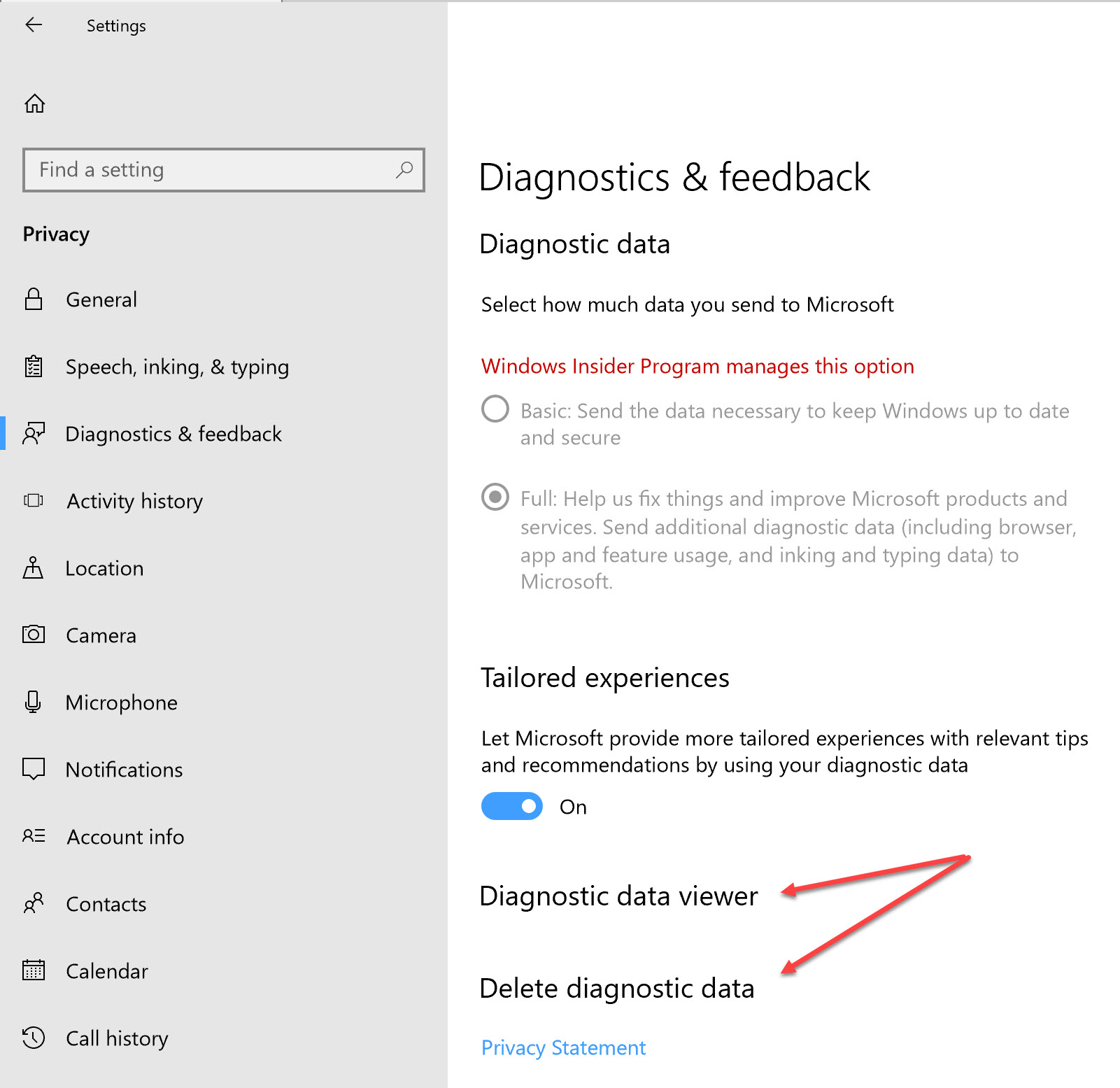 After receiving significant pushback from privacy authorities in Europe and other regions, Microsoft has been steadily refining their approach to collecting data from your PC.
The latest innovation, spotted by ZDNet in Windows 10 Build 17063 and 17074, appears to include the options to view and delete the diagnostic data that Microsoft automatically transmits to the mothership.
The links are not currently active, but when it does go live should go a long way to reassuring users regarding what data Microsoft collects.
The Speech, Inking, & Typing tab now also includes a privacy option which lets you view the dictionary Microsoft has built up from your use of the keyboard, which may include proper names and other user-specific data.
Microsoft has also moved the Feedback & diagnostics to a more prominent position high up in settings, renaming it Diagnostics & feedback.
At present, there are still many users that distrust Microsoft and Windows 10 – hopefully these changes will help convince some to give the OS another try.