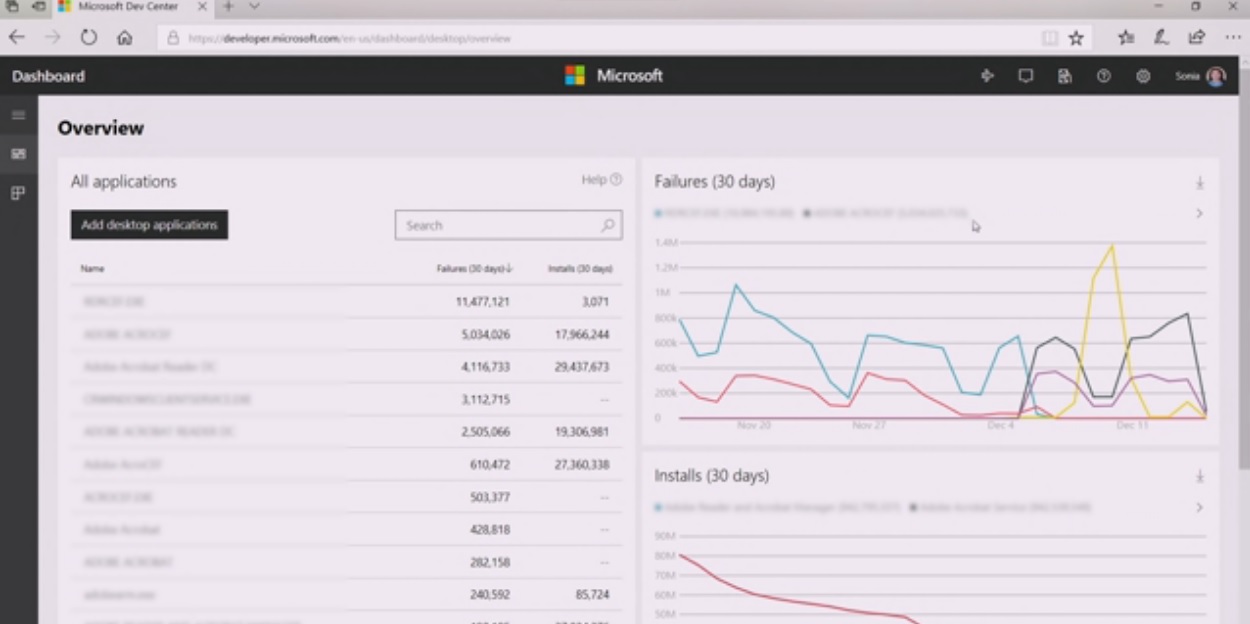 Until today, Windows desktop app developers had difficulty in accessing the detailed analytics data about their app performance. Microsoft is solving this issue with the new Windows Desktop Program through which developers can access their app analytics data through one-stop portal or access the data via an API.
In the developer portal, developers can check out statistics and charts on their app's performance data on crashes and failures. With these information, developers can better track and prioritize fixes to improve user experience. Developers can get access to the following data:
View a summary of all failure types, sorted by number of hits
Drill down into each failure and download stack traces and CAB files to debug the issue faster
Compare the health status and adoption of a newly released version of your application to previous releases
View health data in aggregate or by region, allowing you to isolate issues that are specific to a region
Compare performance and adoption of your desktop applications across Windows versions, such as the latest Windows 10 or Windows Insider releases.
This service is free for all desktop app developers. Interested developers can sign up for the Windows Desktop Application Program.
Source: Microsoft