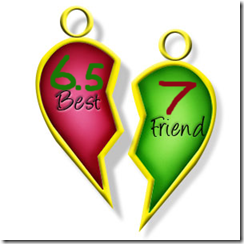 In an interview with the Inquirer a Microsoft spokesman revealed much more than the usually tight-lipped company does.
Of note from the interview was, besides a rather slick Windows Mobile 6.5 demo, the revelation that Windows Mobile 6.5 and 7 will co-exist in the market, finally explaining why the OS was developed when Windows Mobile 7 was expected so soon.
Apparently Windows Mobile 6.5 will be a low cost, breadth play, while Windows Mobile 7 will be a premium hardware experience that will have feature parity with the best of what's on the market, including multi-touch.
This also explains the Windows Phone rebranding – Microsoft did not want to emphasize version numbers when both will be available at the same time.
Less significant titbits was that MyPhone will feature remote lock and wipe of your phone when it comes out of beta, and will integrate with Mesh and may feature a premium element, and the existence of a Windows Mobile 6.5 device which will be branded the Touch HD Pro.
See the video below:
[flv:http://assets.intruderstv.everycity.co.uk/en-INQ/windows_phone.flv 610 343]
Via The Inquirer.net