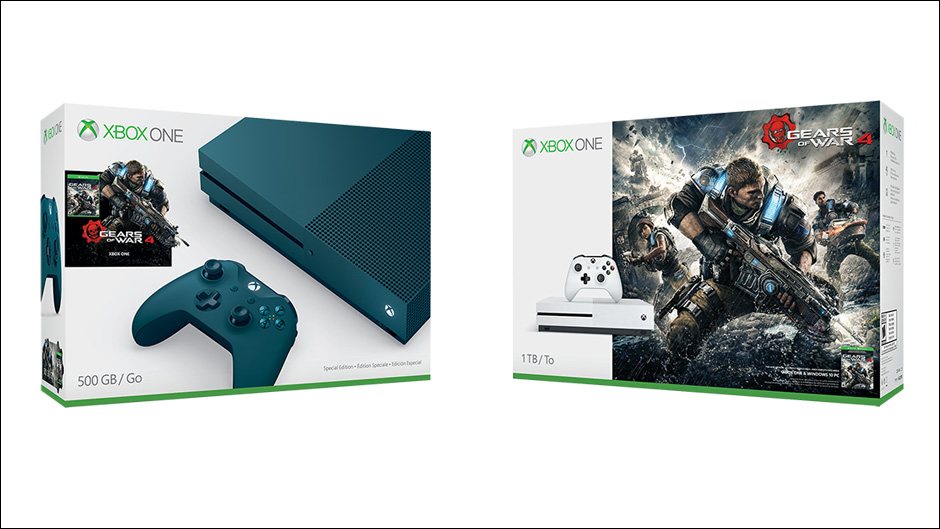 Microsoft today announced that they are bringing the Xbox One S to South Africa, with pre-orders starting on February 20th. So far, only the Xbox One S 1TB Gears of War + Halo Master Cheif Collection bundle has shown up on retailer sites, with a price tag of R5,999.00. The 500Gb console is expected to retail for R4,999.00.
Halo The Master Chief Collection
The iconic helmet and armor. The legendary story. The heart-racing combat. Halo has defined a generation of action-packed gaming and online multiplayer gameplay for more than a decade. Now, you can re-experience the thrills, adrenaline and immersive storylines of the Halo franchise, remastered and revamped for the Xbox One. With The Master Chief Collection, you'll not only receive stunning visuals, white-knuckle adventures and deep, rich storylines, you'll have a chance to honor the iconic hero who has been central to so many of your gaming conquests.
The Xbox One S 1TB Console – Gears of War 4 Bundle features a full game download of Gears of War 4 for Xbox One, 4K Ultra HD video, and High Dynamic Range. Experience a new generation of Gears of War with the sleeker, more streamlined Xbox console and controller.
You can pre-order the console here at retailer BTGames. We'll update readers as more retailers start carrying the console in the country.