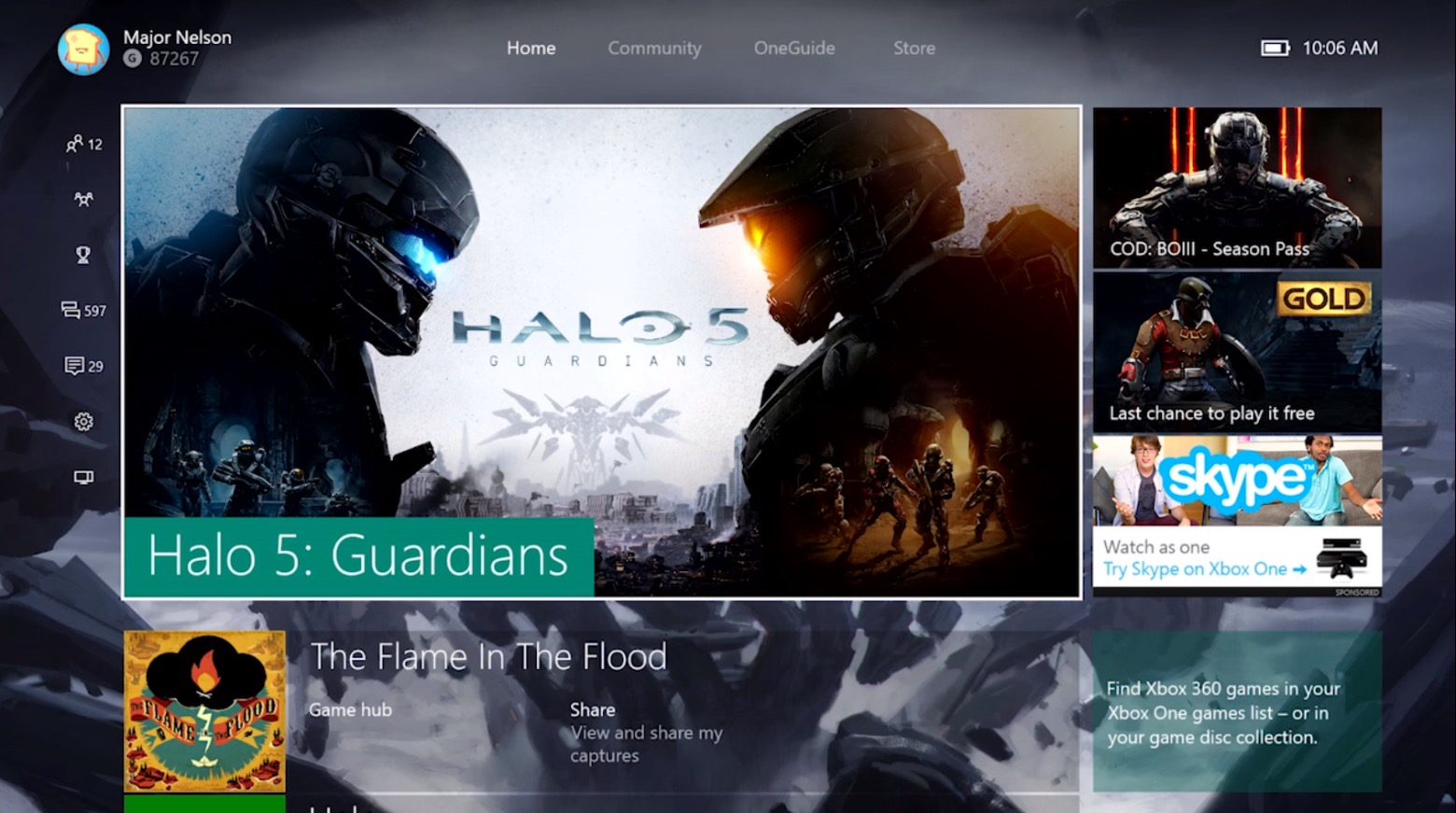 Microsoft has released the first UWP app for the Xbox One to Xbox One Preview members. The company released the updated Blu-Ray Player as a Universal Windows App, which is now available on the Xbox Universal Store. If you are one of the top 20,000 Preview members, you will be able to download the new update for the Blu-Ray player. Apparently, the update does not introduce any notable changes to the app itself, other than the fact that it's now a Universal Windows App. In a forum thread, Microsoft stated:
Hey everyone,

You've likely heard about the new universal apps platform for Windows 10, which also includes Xbox, and the Xbox Universal Store introduced in the latest Xbox One update.

Tonight, we're excited to launch the first universal app on Xbox One to a subset of Preview users: Blu-Ray Player.

Beginning tonight, the top 20,000 Preview participants (based on total Preview award points) will see a new app update become available for the Blu-Ray Player. The app update will not be available to all 20,000 top Preview participants immediately, but should become available over the next 24 hours for those selected. There will be few if any noticeable differences between the old Blu-Ray Player app and the new Blu-Ray Player universal app. Primarily, we're looking for feedback on problems or any unexpected behavior.

If you do encounter any problems or unexpected behavior with the new Blu-Ray Player universal app, please use Report a problem (hold down the Xbox button on the controller and select Report a problem) and let us know.

Thanks so much for being part of Preview and helping us test our first universal app!
In the coming months, we'll see a tonne of new apps coming to the Xbox One thanks to the Universal Windows Platform — for example, Hulu and Dailymotion are already working on their UWP app for the Xbox One and we'll probably see an app from companies like Netflix, Periscope, etc. This is because Microsoft is merging the Windows Store and the Xbox Store with the Windows 10 Anniversary Update — which means, if a developer decides to support the Xbox One, their Universal Windows App will be on the Xbox Universal Store very easily.
Microsoft is planning to release the Windows 10 Anniversary Update as a free update for PCs on August 2, and it'll be available for other devices such as the Xbox One at a later date.