In May this year, Microsoft announced that it'd launch animated backgrounds for Teams users to improve the video conferencing experience. The Redmond giant has kept its promise by introducing dynamic animation to your background while attending a video call on Teams. However, the feature is limited only to Teams Public Preview users for now.
By applying animated backgrounds while in a video conference, you make an immersive virtual experience. It helps you get rid of those mess behind you and use beautiful animation. If you are a Teams user, you might already know how to apply custom backgrounds in Teams meetings. Besides custom static backgrounds, you can also apply dynamic animation to the Teams meeting backgrounds, thus enhancing meeting experiences.
If all of this sounds exciting, there is a catch. Microsoft has stated in its official blog post that only "pre-defined backgrounds" from Microsoft are supported in Teams. Also, you will need a PC with at least 8 GB RAM and a CPU with four logical processors to apply animated backgrounds in Teams, as low-end devices are not supported. The company has also warned users about not using video filters, which might slow down background animation when the PC has a high workload.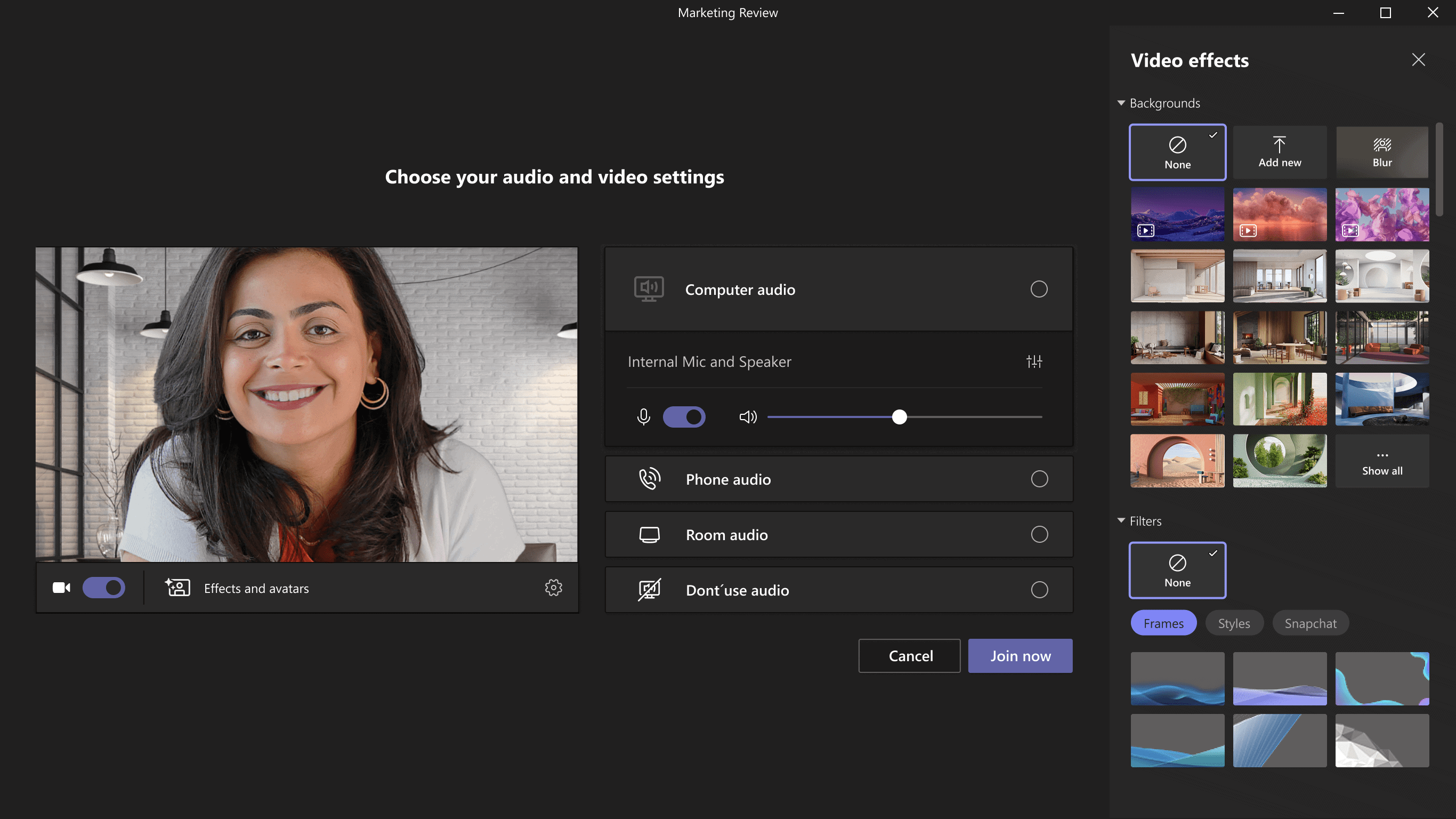 To apply animated backgrounds, go to Effects and Avatars > Video effects from the pre-join screen and select the animated background you want to use. If you want to apply an animated background during a meeting, navigate to More > Effects and Avatars > Select a background. You will need to be a member of the Teams Public Preview program and run macOS or Windows to apply animated backgrounds to Teams meetings.
To be clear, animated backgrounds will not be limited to Teams Public Preview members forever. Those animations will also be available for other Teams users not in the Public Preview program. While Microsoft has not confirmed it, we expect it to bring animated backgrounds to other Teams clients, including Android and iOS.
If you are already using animated backgrounds in Teams, share your thoughts on them in the comments section below.