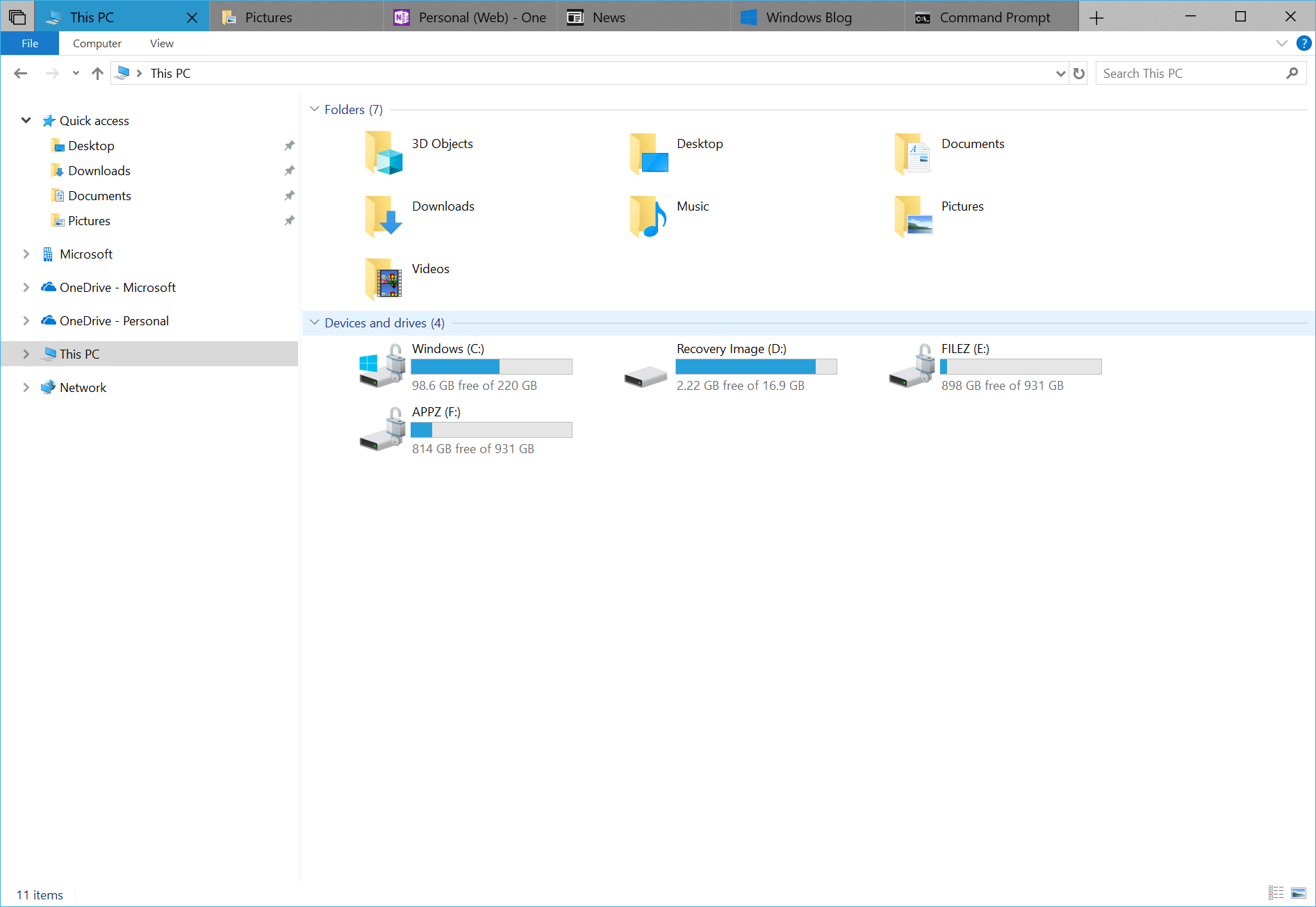 With today's Windows 10 RS5 Insider Build Microsoft has announced that they are pulling public development of their Sets feature for Windows 10.
Thank you for your continued support of testing Sets. We continue to receive valuable feedback from you as we develop this feature helping to ensure we deliver the best possible experience once it's ready for release. Starting with this build, we're taking Sets offline to continue making it great. Based on your feedback, some of the things we're focusing on include improvements to the visual design and continuing to better integrate Office and Microsoft Edge into Sets to enhance workflow. If you have been testing Sets, you will no longer see it as of today's build, however, Sets will return in a future WIP flight. Thanks again for your feedback.
The feature would have brought browser-like tab-based navigation to most of the apps in Windows 10, allowing users to group projects and related applications in different Sets of Windows.
The feature has had a mixed reception, with many saying it needed much more UI polish and others feeling since much work is already taking part in the browser such as change was long overdue.
Where do our readers come down in this debate? Let us know below.