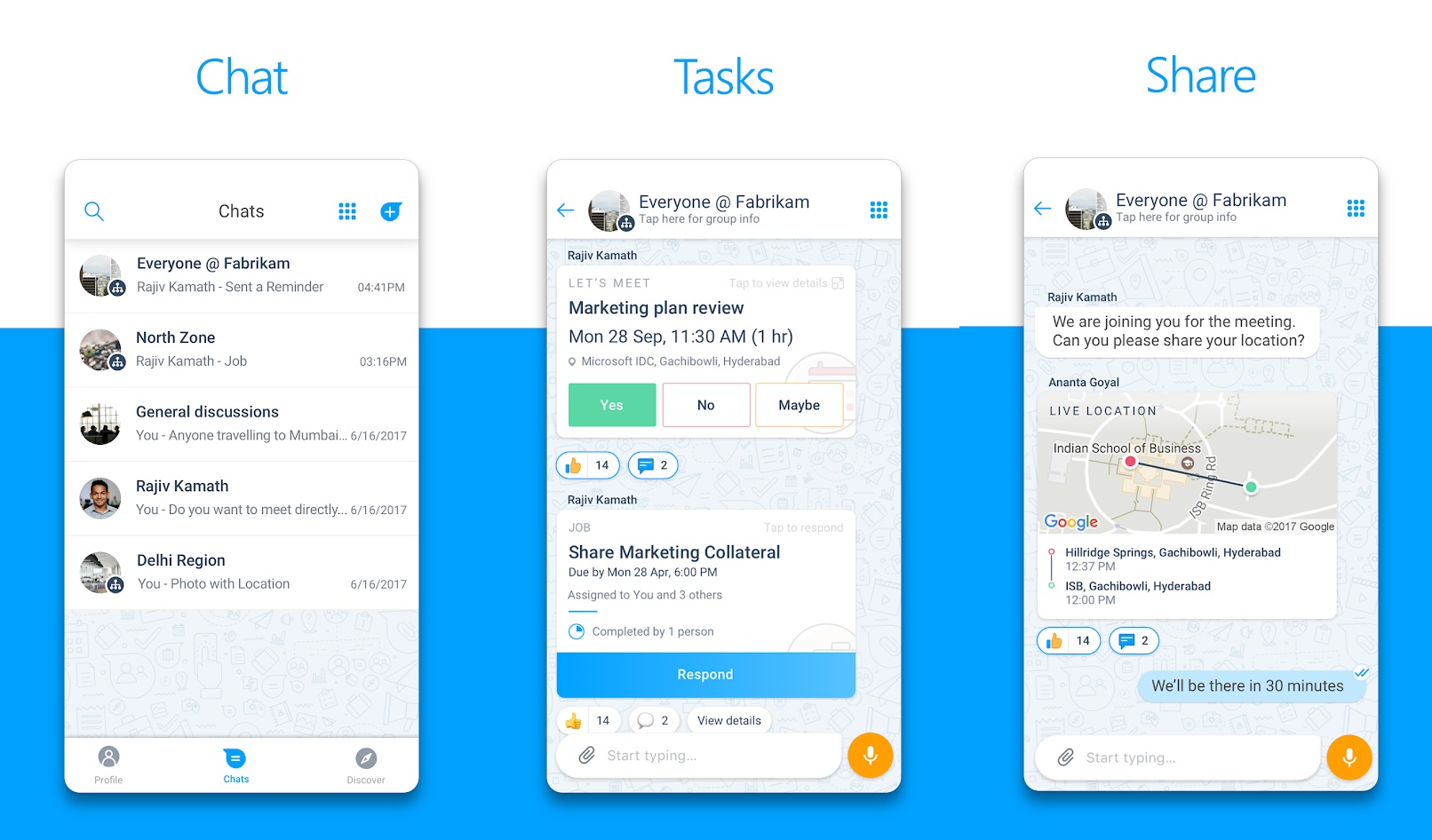 Microsoft Kaizala is a mobile-only product designed for large group communications and work management. It enables organizations to seamlessly communicate, collaborate and complete tasks, bringing together desktop users and mobile-only users who may be within or outside their organizations. Kaizala was launched just over a year ago. Microsoft today announced that it is now being used by 1,000 organizations in India across government and business institutions. Microsoft also announced several new features coming to Kaizala experience. Some of the new features include voice and video chat support, web access preview, chat backup support and more.
With Persistent Chat messages are saved over time, hence, even when a user joins a group at a later stage he/she will be able to read messages that were exchanged prior to his/her joining the group.
Data backup and export lets users back up messages, attachments and action card data of organization groups and export it for auditing purposes, on demand.
Microsoft Kaizala Web (preview) gives users the ability to use Microsoft Kaizala on their web browser. Microsoft Kaizala Web is simply an extension of your phone.
Users can now make audio and video calls to their Microsoft Kaizala contacts.
Me Chat is a user's personal space where the user can save notes, messages, photos and more. Users can find their saved items quickly with Search, and can forward them to whoever they want.
Microsoft Kaizala is now available across 28 markets in Asia, Middle East, Africa, and South America. Microsoft will be expanding the reach of Kaizala to Office 365 commercial plans worldwide in the coming months.
Source: Microsoft