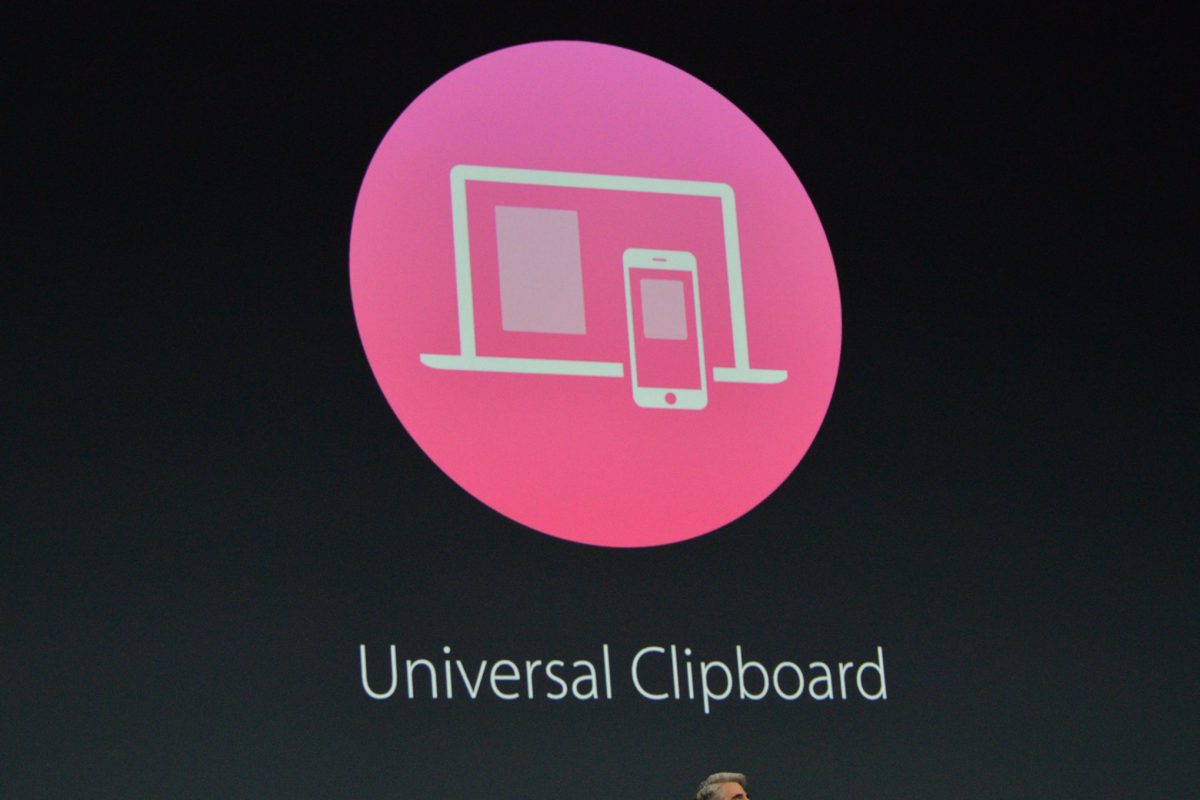 Remember OneClip? Well, it was a very nice app from the folks at Microsoft which allowed users to sync your screenshots, and clipboard across your devices. The app was available for Windows 10, Android, iOS, and even Windows Phone. Unfortunately though, Microsoft decided to kill the app after it was leaked. The software giant never talked about bringing the app back…and that was that.
Today at WWDC, Apple announced a new feature for macOS Sierra (OS X is now called macOS). The new feature, which Apple is calling Universal Clipboard sounds quite familiar. Right? Yep, this new feature does exactly what Microsoft's OneClip did, but it's only for Macs and iPhones. With Universal Clipboard, when you copy something on your iPhone, it will be synced with your Mac's Clipboard — and vice-versa. It's basically OneClip for Macs and iPhones.
This is a feature which worked seamlessly with OneClip across all of my devices: my Android phone, my Windows 10 PC, and my Windows Phone. It's still unclear why Microsoft killed such a great app. I really do hope that Microsoft is working on integrating OneClip right into Windows 10. The company has done a good job with Windows 10 so far, and OneClip would be a pretty sweet addition.
Microsoft, please release OneClip or integrate it into Windows 10.