Is Copilot the best AI companion out there? Help us find out by answering a couple of quick questions!
Split screen is not new to Windows users, but Microsoft is working towards expanding the kind of same feature to Microsoft Edge. The software giant has started testing "Split screen" for Edge web browser to allow users to be more productive when they browse the web. It is currently testing the feature with Edge Insiders.
"Split screen" in Edge, however, does not work exactly the same way as Windows 11. In the Edge web browser, you will be able to open two tabs side by side in a single window instead of two using two separate Edge windows. It is easier to switch between tabs this way. "Split screen" can also come in handy when you quickly launch the browser Settings but do not want to lose focus on your current web page.
Microsoft Edge's Sidebar feature also helps users open apps and websites without losing focus on the current web page. However, the "Split screen" capability has its limitations. For example, Sidebar does not give you access to the browser Settings. However, like the Sidebar, "Split screen" also allows users to resize their tabs at their convenience. When you right-click on a link, you will also see a new option for opening it on a split screen. This is also very useful, especially when you have already opened a gazillion of tabs.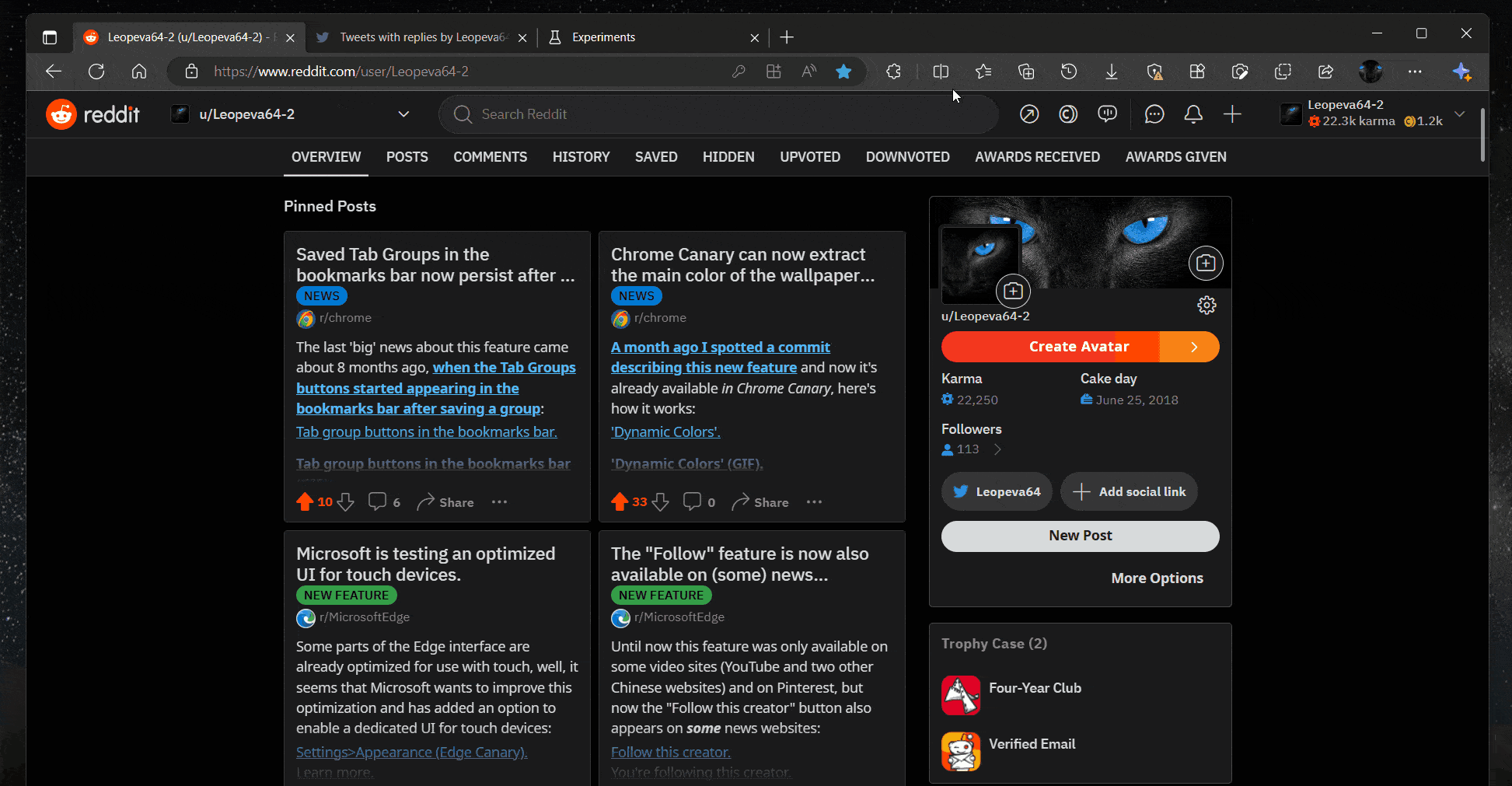 The ability to split Edge tabs side by side is available for Edge users across different platforms, including Windows, Mac, and Linux. However, since it is available behind a flag, you can not simply enable it from the browser Settings. To enable the flag, type Edge://flags in the URL bar and then type Microsoft Edge Split screen in the Search for flags box. Now, you need to enable the flag and restart your browser. Once all of that is done, you can turn on the feature by navigating to Settings>Appearance.
If you running Edge Insider builds, have you tried the new "Split screen" functionality? Let us know in the comments section.
Via Leopeva64-2