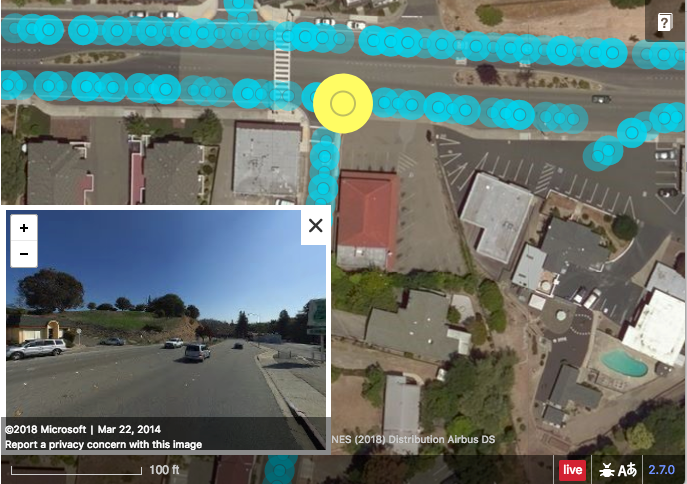 Bing Streetside imagery enables users to experience Bing Maps from street level. Streetside supplements maps, directions and local search. Imagery is collected using a 360 degree camera mounted on cars and minivans. Bing's Streetside imagery covers over 1.6 million kilometers and more than 80% of the US population. Microsoft today announced that it is  integrating its 5PB of Streetside imagery into iD, a popular editor for contributing to OpenStreetMap. Microsoft hopes this will encourage the community to contribute and improve OpenStreetMap.
This imagery when viewed in conjunction with Bing imagery along with existing data in OpenStreetMap represents a significant increase in verifiable ground truth for OpenStreetMap contributors.
You can check out the iD editor here.