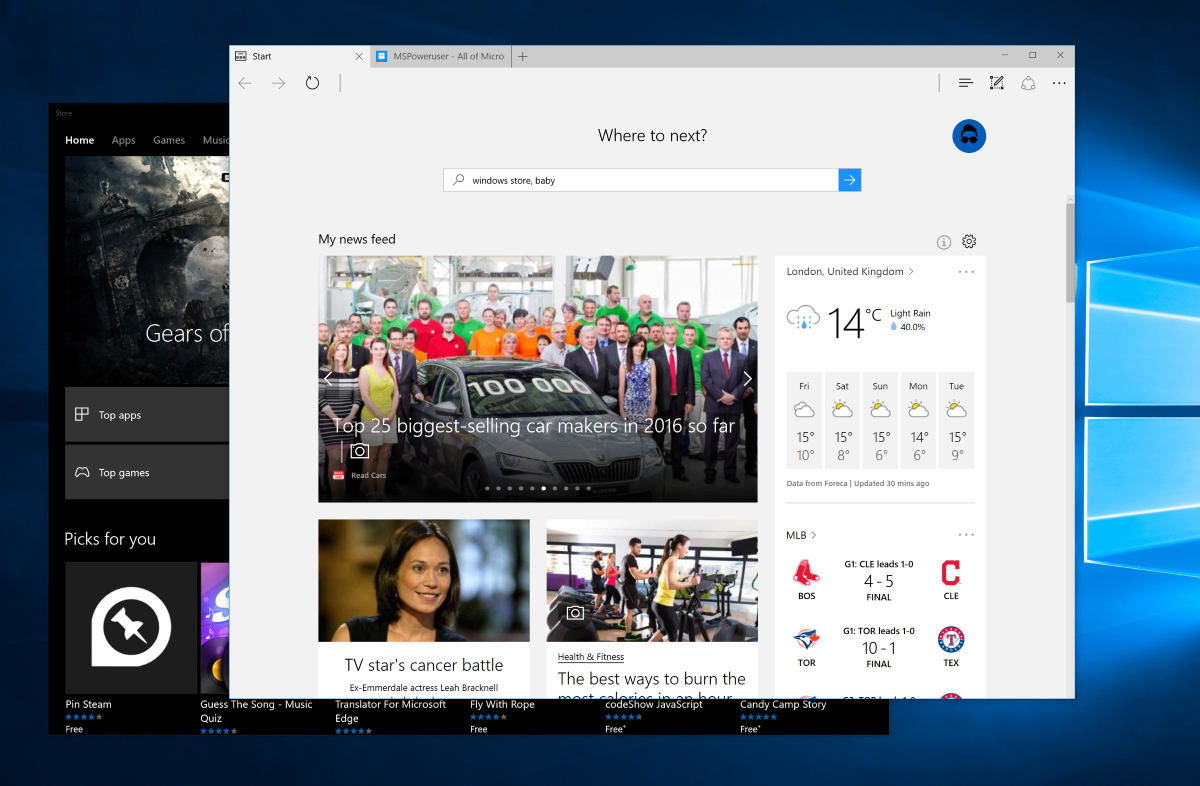 When Microsoft introduced Edge on Windows 10, the company talked a lot about seamless updates. Everyone expected Windows 10 to update Microsoft Edge via the Windows Store — however, that didn't turn out to be the case. Microsoft actually updated Edge with Windows 10 updates, which isn't really convenient. This is definitely quite a huge issue for Microsoft and Edge users as Edge is still quite limited in terms of features and users have to wait quite a while to get major updates on Edge. For example, Microsoft added a number of features to Edge with the Windows 10 Anniversary Update — however, if the company was able to release updates via the Windows Store, some of these features could have arrived much earlier for Edge users.
At Microsoft Ignite 2016, the software firm quietly announced (noticed by Thurrott) some changes coming to the way it updates Microsoft Edge on Windows 10. According to Microsoft's Scott Hanselman, the company will start updating Microsoft Edge via the Windows Store. However, the actual browser engine (EdgeHTML) will continue to be updated via Windows Update. This will essentially allow users avoid any compatibility issues while having the opportunity to try out the latest and greatest features on Microsoft Edge. Additionally, if users don't want to update EdgeHTML, they will also be able to do so via Windows Update settings.
You can watch the video from Ignite below:
It isn't yet known when exactly this feature will be available, but we suspect it'll be enabled with Windows 10 Redstone 2 — but of course, it might get enabled even earlier. Nevertheless, this will be quite a huge achievement for Microsoft Edge as it'll be able to get frequent updates and offer an overall better experience for Windows 10 users.