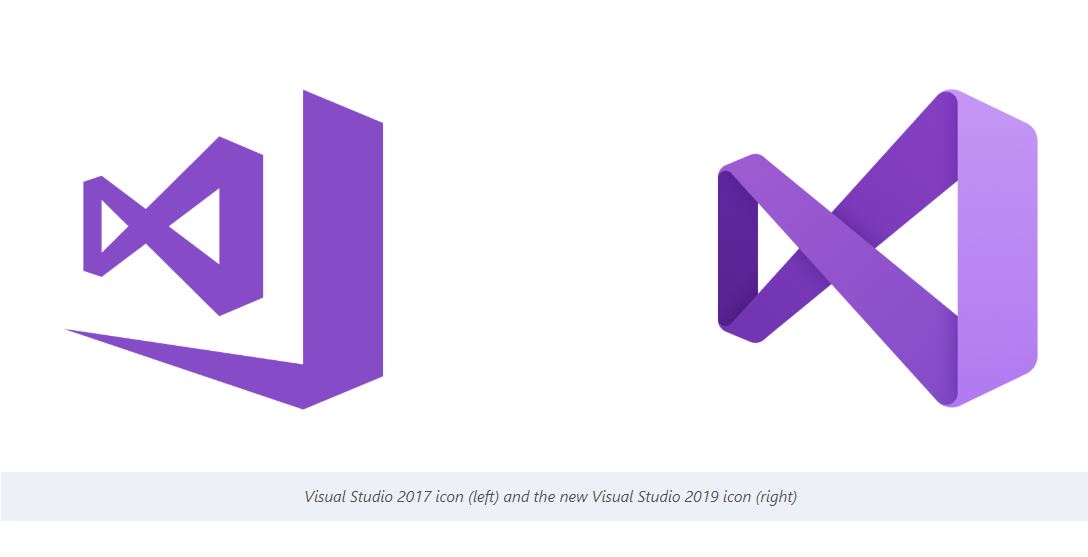 Early this year, Microsoft announced Visual Studio 2019, the next release of Visual Studio that will offer better refactorings, better navigation, more capabilities in the debugger, faster solution load, and faster builds Along with the new feature, Visual Studio 2019 will also come with an updated theme, splash screens and new product icon. Yes, Microsoft is changing the Visual Studio icon once again and you can check it out in the image above.
Why Microsoft is changing the icon?
One thing that came up was that the current icon's flat style rendered it almost invisible against a background with a similar color. By adopting the Fluent Design System approach to depth, lighting, and materials, we've visually enhanced the icon so that it's much more visible against a variety of backgrounds. We keep improving its legibility, reducing the chance that it will get lost on a similar-colored background.
In addition to the new product logo, Microsoft has redesigned the start windows. The new start window will enable easy access to the most common ways that developers access their code: cloning or checking out code, opening a project or solution, opening a local folder on PC, and creating a new project.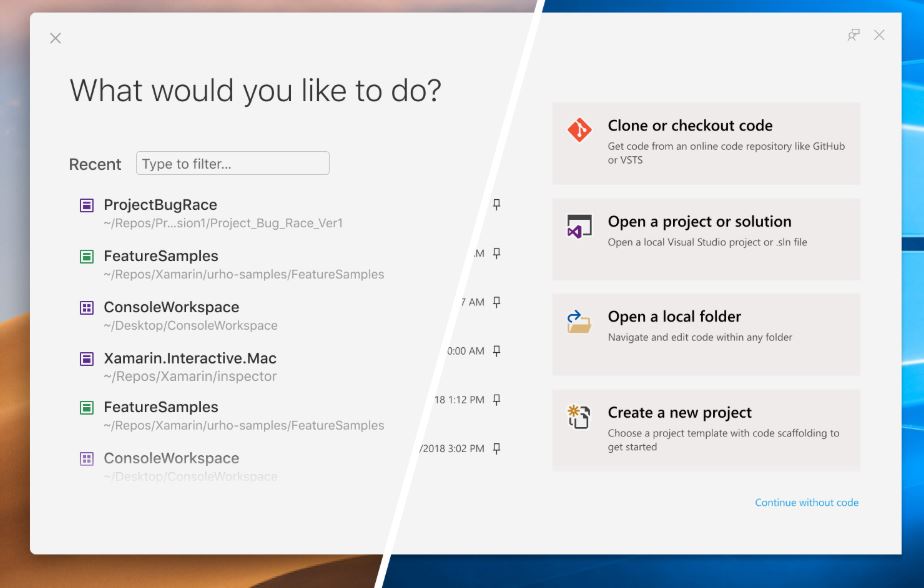 Microsoft has also updated the default blue theme in Visual Studio 2019. Take a look at it below.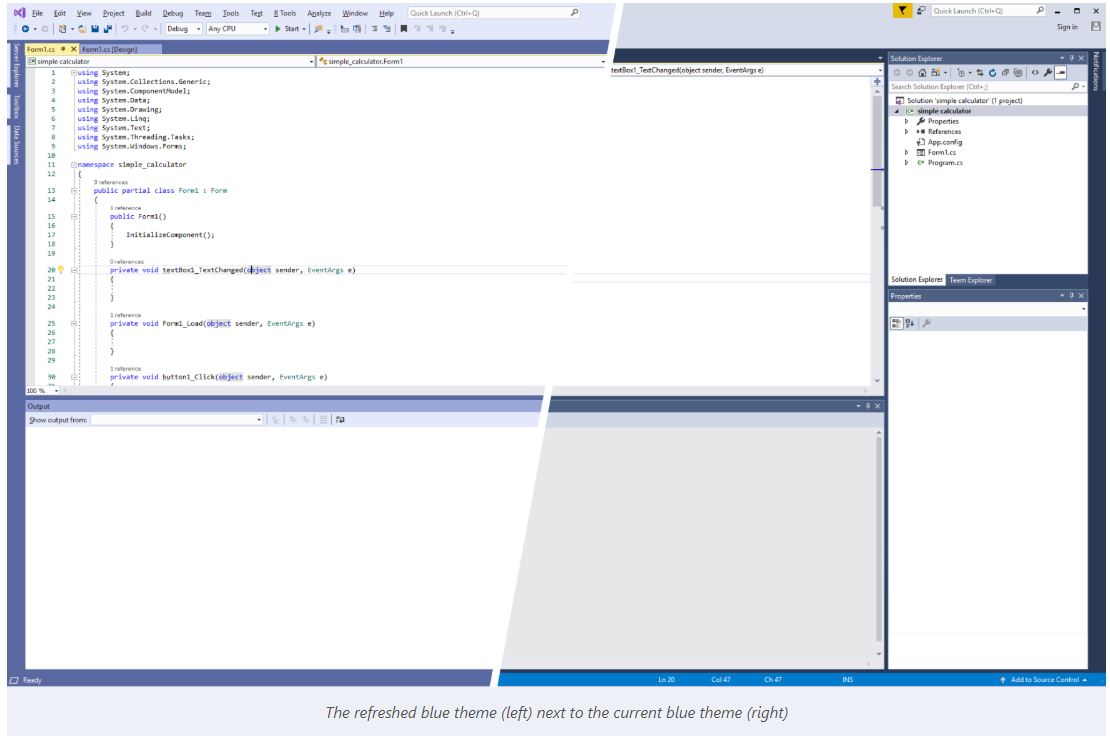 Microsoft has simplified the look of the theme by softening the edges around the icon buttons and toolbars, as well as tool-windows. Microsoft has also made small changes across the whole UI, leading to cleaner look without compromising on accessibility standards.
Finally, Microsoft has removed the title bar in Visual Studio 2019 and has brought the search UI to the front and center to increase discoverability. Take a look at the image above.

You can learn more about more UI/UX changing coming in Visual Studio 2019 here.