Earlier this week Microsoft confirmed that they are localizing Cortana for a more personal experience. All though, Microsoft didn't gave any time frame when those new localized features will roll out. Today a WMPU reader sent us screenshot of Cortana talking about an Indian street food. Check the image showing Cortana talking about "Golgappa", a local Indian street food.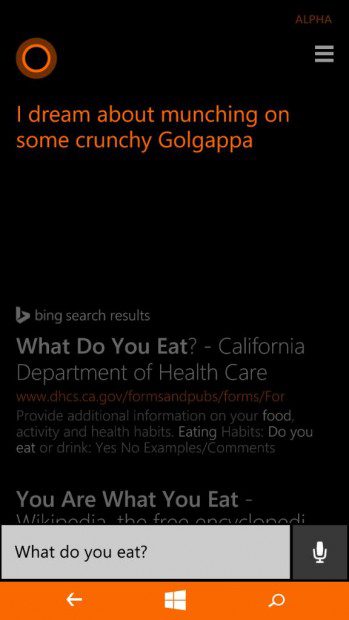 Cortana is still in Alpha phase in India but things ahead seems exciting as Microsoft makes her completely localized for all the regions. So what do you think about this new change? Let us know below.
Thanks to Ravi Kumar for the tip and screenshot.