Microsoft today introduced Microsoft Stream, the company's new video streaming service for businesses. Microsoft Allows anyone within a company to share videos with other employees in the company, allowing them to collaborate and share ideas very easily. Microsoft today launched the first preview of the service, which Office 365 Business users can try out right now. Microsoft Stream allows users to share videos every easily, and they can also control which users can view a particular video. For example, if you don't want the public to be able to view your company's private video, you can limit it to be viewable to users inside your company only.
Microsoft Stream also includes Channels, which allows companies to organize videos by a specific product, team, or a project. If you are interested in a channel, you can follow it — just like YouTube.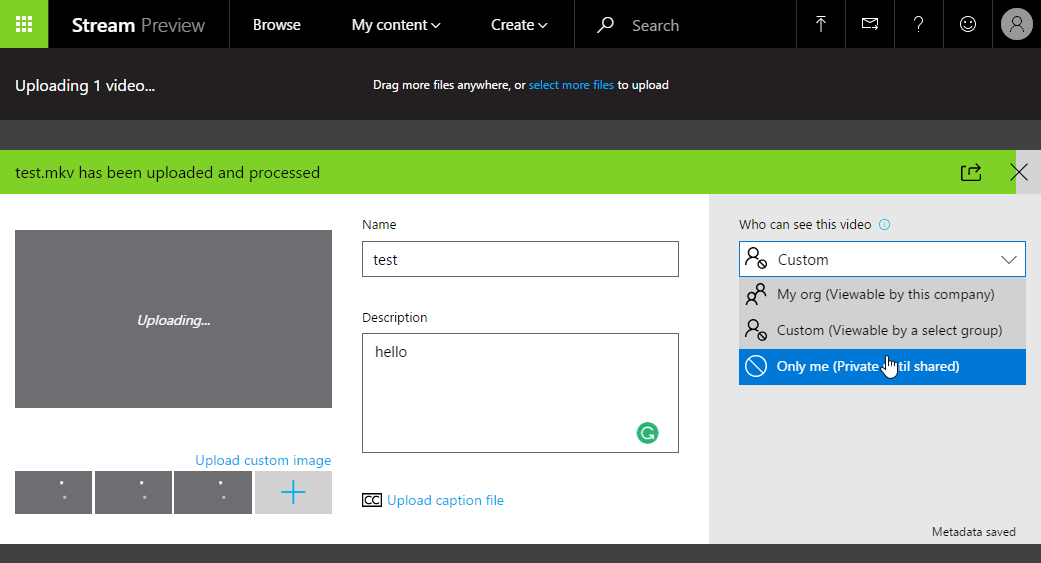 You may remember that Microsoft recently launched a similar service called Office 365 Video – however, the company announced that it'll be merging Office 365 Video with Microsoft Stream in the near-future. The company hopes to add a bunch of new features, including intelligent video search, IT management capabilities, Microsoft Stream App Ecosystem (APIs which allow companies to make apps and shared them in AppSource), and more.
If you are an Office 365 Business user, you can try out Microsoft Stream here.