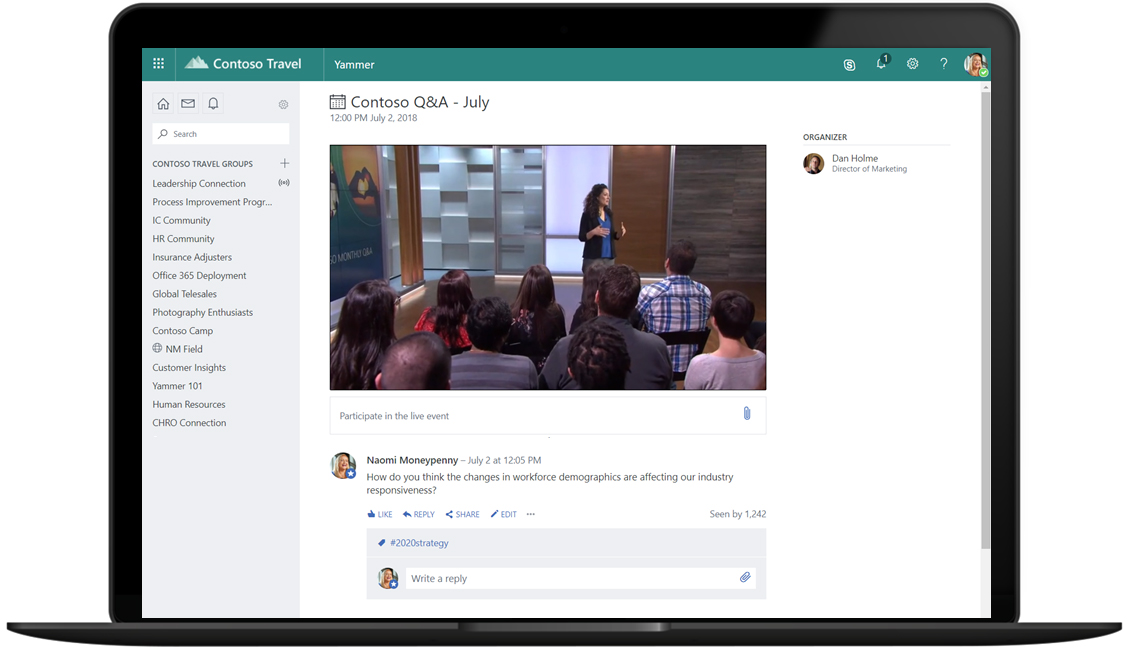 Along with the announcement about the free version of Microsoft Teams, Microsoft today announced new features in Microsoft 365 that will allow anyone to create live and on-demand events. The created events with high-definition video and interactive discussion can be viewed in real-time or on-demand at later time. Microsoft is using AI services to make this on-demand event experience great. Some of the new AI features are listed below.
A speaker timeline, which uses facial detection to identify who is talking, so you can easily jump to a particular speaker in the event.
Speech-to-text transcription, timecoding, and transcript search, so you can quickly find moments that matter in a recording.
Closed captions to make the event more accessible to all.
Events can be of any type. One can use webcams, content, screen share presentations, or stream a studio-quality production for formal events. These events can be create in Microsoft Stream, Microsoft Teams or Yammer.
These new Live event capabilities will be available in preview in the coming weeks and it will hit general availability later this year.
Source: Microsoft