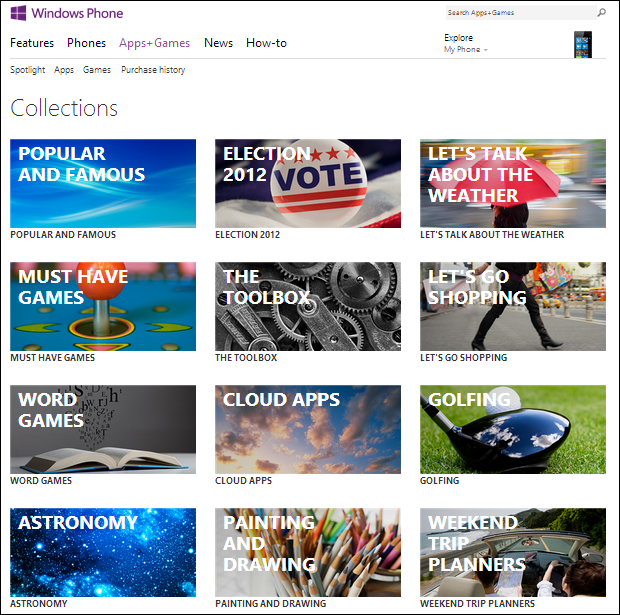 Microsoft today detailed the improvements in Windows Phone Store for developers and even for users. In order to help people find great apps,  and one that are timely and matter, Microsoft introduces a new feature called Collections. Collections will be featured in Windows Phone web Store and on Windows Phone 8 handsets.
A Collection is group of six or more apps organized around a theme and handpicked by our team of experts (yes, there are some lucky people who get paid to play with apps all day!). When making their picks, these in-house curators take into account everything from quality to local calendars to customs, so the apps you see depend on both when and where you're browsing. We plan to update Collections regularly so they're fresh and relevant.

Last week we launched more 450 Collections across 19 markets, and will be rolling out more around the world in the coming weeks. Take a look and let us know what you think.
Check it out yourself.
Source: Windows Phone blog 1,2