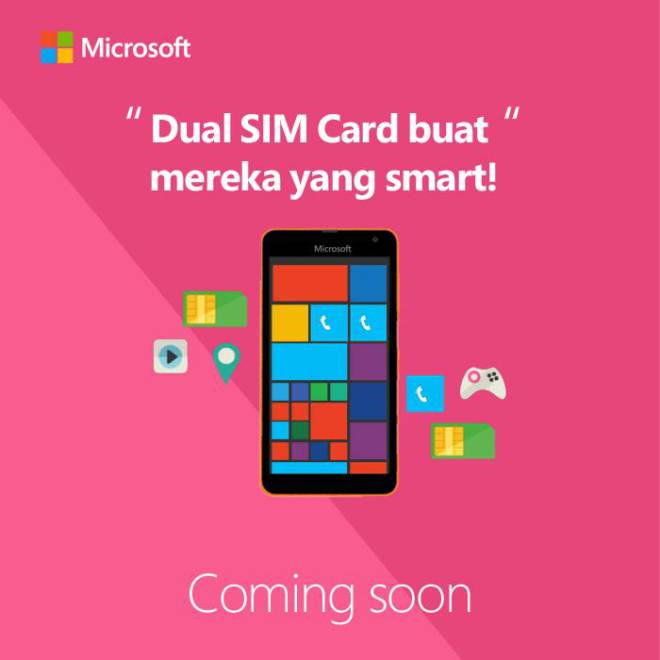 Microsoft Indonesia has posted the above image on Facebook, teasing a dual-SIM handset which looks a lot like the leaked Lumia 1330 with the slogan "Dual SIM cards for the smarts".
The device is not the recently announced Lumia 435 and 532, as those handsets are a lot blockier, but has the same rounded corners as the leaked images of the Lumia 1330.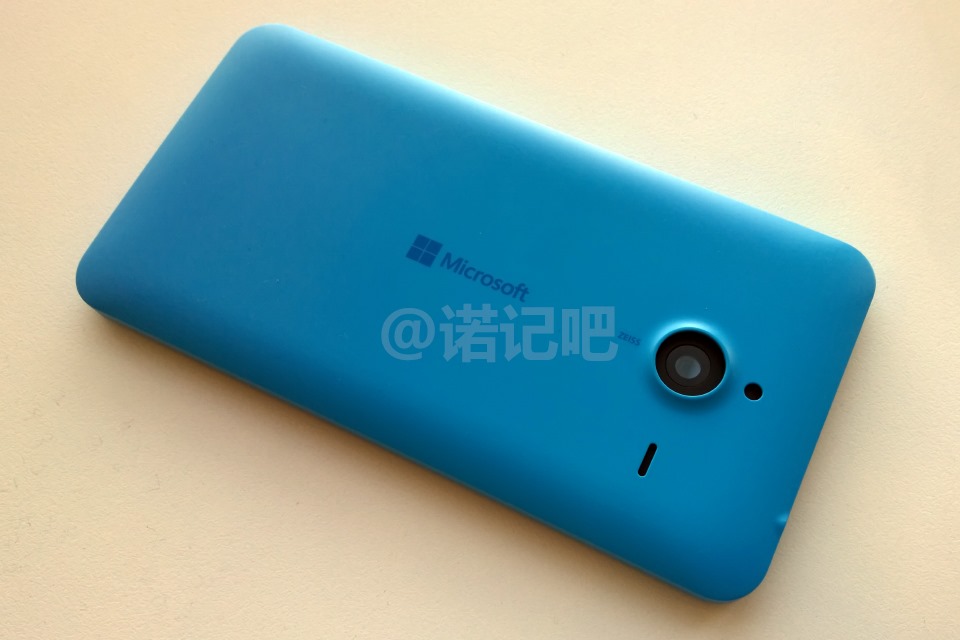 The Lumia 1330 has already cleared certification in Indonesia and is said to feature a 5.7 inch  720P screen, SnapDragon 400 processor, 14 megapixel rear and 5 megapixel front camera and 1GB of RAM and 32 GB of storage.
It will likely be announced at Mobile World Congress 2015 in early March, which is now less than 2 weeks away.