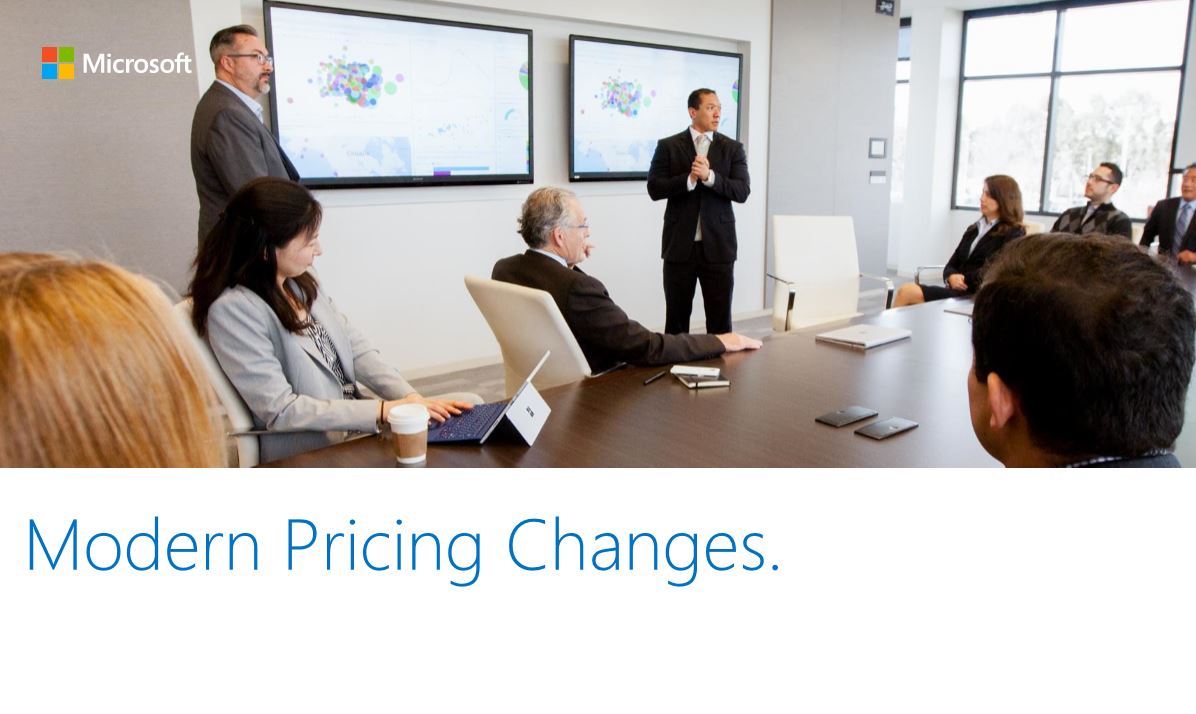 As part of its Modern Commerce strategy, Microsoft is making changes across to offer pricing and discounting of its volume licensing programs. This new pricing changes will reflect from October 1, 2018. Microsoft is making these changes to create more consistency and transparency across our purchasing channels. Right now, pricing of Microsoft's products and services for the enterprise vary significantly depending on the channel of purchase, these new changes will fix this issue.
Pricing changes include:
Establishing a single, consistent starting price across all programs aligned to web direct for online services (OLS)
Removing the programmatic volume discounts (Level A and Open Level C) in Enterprise Agreement (EA)/EA Subscription, MPSA, Select/ Select Plus, and Open programs (Open, Open Value, Open Value Subscription)
Aligning government pricing for on-premises and online services to the lowest commercial price in EA/EAS, MPSA, Select Plus, and Open Programs
Delivering a newly designed Customer Price Sheet that better outlines how a customer's price was derived (direct EA/EAS only)
Microsoft also mentioned that they are increasing the on-premise pricing of Office 2019. Read about the specific pricing changes below.
Office 2019 commercial prices will increase 10 percent over current on-premises pricing

The price increase will include Office client, Enterprise CAL, Core CAL, and server products
Windows 10 Enterprise E3 offers will be renamed:

E3 will now refer to the per user offer only- Windows 10 Enterprise E3 per User becomes Windows 10 Enterprise E3
Windows 10 Enterprise E3 per Device becomes Windows 10 Enterprise
The price of Windows 10 Enterprise will be raised to match the price of Windows 10 Enterprise E3
Windows 10 Enterprise E5 per device will be discontinued
You can learn more about these pricing changes here.