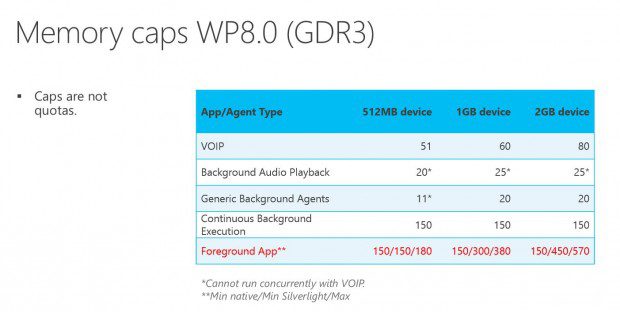 Windows Phone is always known for performance and it comes as a result of strict memory requirements for apps. Developers have to plan in advance on how to utilize the resources allocated for their apps. In Windows Phone 8, developers had a 150mb memory limit even on a 2GB RAM device for their background tasks. But with WP8.1, Microsoft has increased it to over 300mb. Also, a foreground App can use up to 825mb of memory on a 2GB RAM. Check the above and below images for comparison.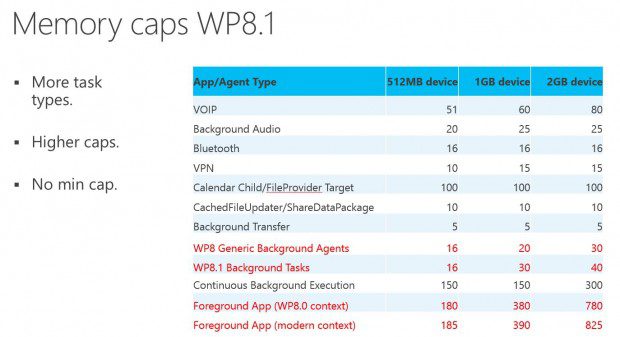 Anyone can build a simple app, but a complex app requires more thought. Building a serious app on a device with significant memory and CPU constraints can pose some interesting technical challenges. You also have choices about the breadth of markets you want to address with your app. In this session, we'll look at your choices, and how you can work within the resource constraints to build compelling, resilient apps. We'll also deep-dive into the platform Resource Manager, examine what's new in Windows Phone 8.1, and explain the rationale behind the resource management policies.
Watch the session after the break.