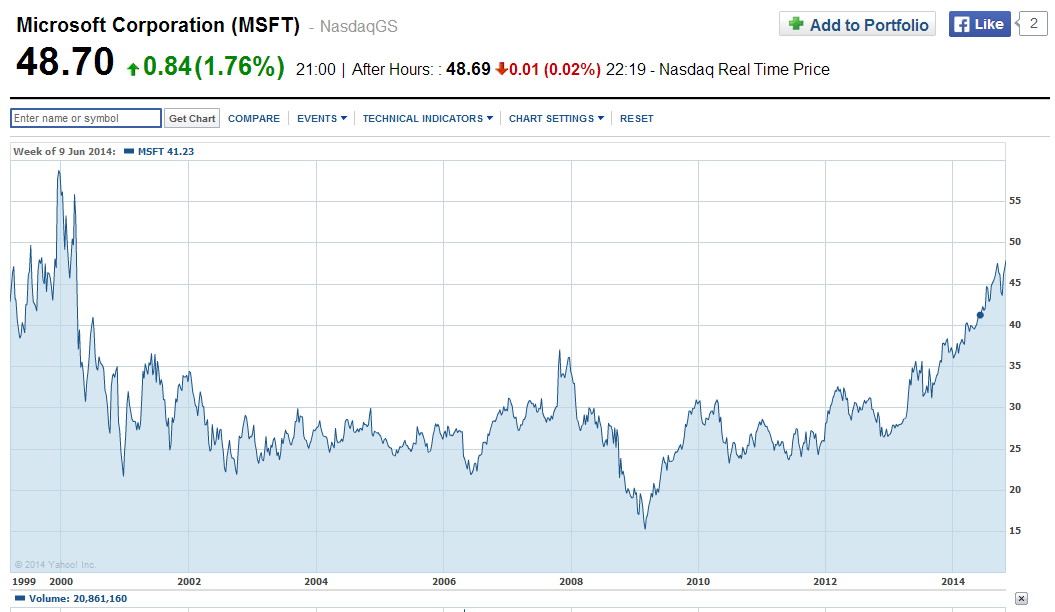 It seems making Office free amongst other cross-platform moves is going down pretty well with Microsoft share holders, with the company closing above $400 billion market cap and hitting its highest share price since the first Dot-com bubble burst in 2000.
Recent well heralded moves have included giving Office 365 subscribers unlimited OneDrive storage, releasing the Microsoft Band to long lines of salivating buyers, making Office for iPad and Android mostly free, gaining tablet market share while Apple's tablet market share dropped and being judged as having the 2nd most valuable brand by Forbes, ahead of Google.
Microsoft's share price is up more than 25% so far this year, passing Google's market cap last month, while Google's is at best flat, and drawing significant criticism from investors. It seems under Microsoft's new leadership the company has been making all the right moves, which will hopefully draw in support from developers and the media, creating a virtuous cycle for the whole ecosystem.
Do our readers think the tide has turned for Microsoft? Let us know below.