Microsoft releases a list of new features or changes it adds to Bing weekly. And now that the weekend is here, the software giant introduced what was added to Bing Chat last week. According to Microsoft, only a few improvements were added to the new Bing in the previous week.
One significant improvement Microsoft added to Bing last week was related to travel and recipe grounding. Microsoft Bing is now more accurate with citations when it provides travel ideas and suggests recipes. Microsoft has "used improved grounding data from recipe content providers and made sure that citations directed you to the recipe site instead of Bing.com."
Microsoft will continue to make "grounding" improvements based on users' feedback.
Another significant improvement in Bing Chat is the reduced number of cases where it unnecessarily ends the conversation. For example, you will see messages like "I'm sorry but I prefer not to continue this conversation," and "It might be time to move on to a new topic" less often.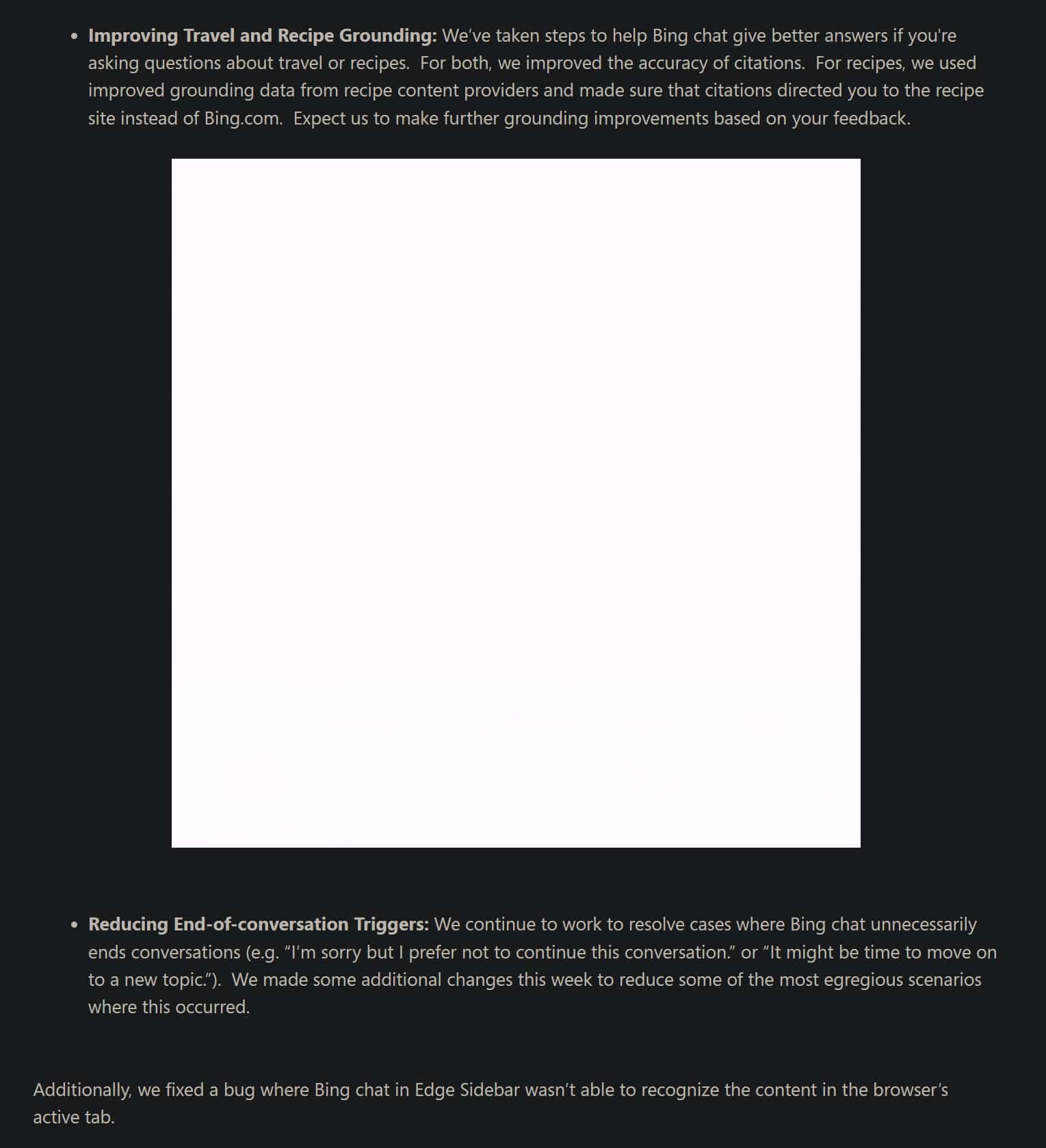 Microsoft introduced no noteworthy new features to Bing last week but certainly added some improvements and bug fixes. It has fixed "a bug where Bing Chat in Edge Sidebar wasn't able to recognize the content in the browser's active tab."
Next weekend, Microsoft will release another list containing new features or changes, improvements, and bug fixes. Hopefully, we will see noteworthy new features coming to Bing this week.
Source: Microsoft