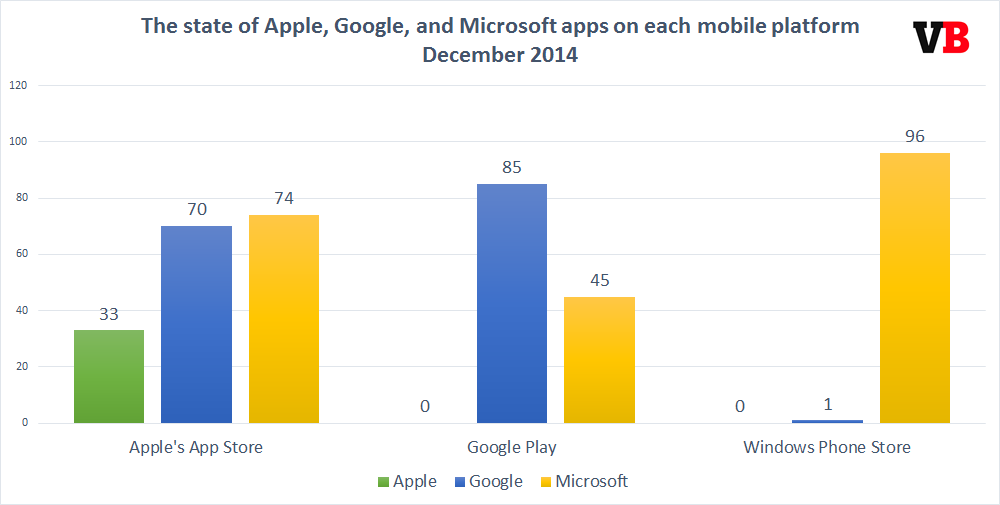 Venturebeat has taken an interesting look at the respective app stores for Apple, Google and Microsoft, to see how the companies supported the customers of their rivals.
The results are not unexpected or surprising, but Venturebeat does put some numbers on the expectations.
The study shows basically only Microsoft supported Windows Phone, with 96 apps on the platform.  There is one forlorn Google Search app, but I think this hardly counts.
On Google Play there is absolutely no Apple apps, plenty of Google apps and about half as much Microsoft apps.
The most interesting one is the iOS app store, where Microsoft has more apps than both Google and more than twice as many as Apple.
Microsoft's support for other platforms are obviously born out of weakness of their own, and Venturebeat suggests things may look different in 2015 when Microsoft merges the Windows Phone and Windows Stores, and increase their addressable market.
What do our readers think of these numbers.