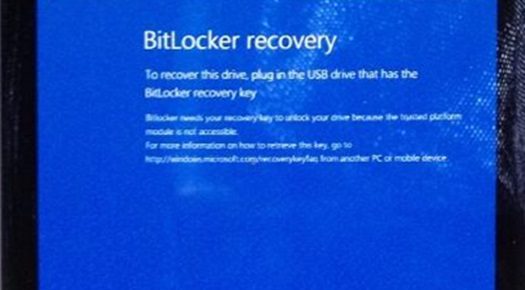 Its the scenario which those who updated their phones early to the Windows Phone 8.1 Developer Preview most feared  – that it will be a one-way route which will leave them stranded with a version of Windows Phone 8.1 which was not quite the version of WP8.1 everyone else had.
Due to the issues some Windows Phone 8 users who use Bitlocker has had upgrading to WP8.1 Microsoft has halted the roll-out of the software update to WP8.1 Developer Preview users.
In a statement given to WPC they said:
"We are currently investigating the issue. We have paused delivery of the update to customers using the Preview for Developers, and will resume once a fix is in place. Customers whose phones have been affected should use the Nokia Software Recovery Tool to return your Lumia to a normal commercial software state before downloading the Lumia Cyan update."
It seems, for now at least, either WP8.1 DP users wait for Microsoft to issue a fix and resume the roll-out, or they could use Nokia's Software Recovery Tool to get back to WP8 and then update the usual way to WP8.1. Depending on their apps and settings this may involve some data loss.
Of course I think for most users this is a moot issue – WP8.1 has only rolled out to the NL 625 and 925, so the majority of devices are, like DP users, still waiting also, and hopefully Microsoft will fix the issue sooner rather than later.
If however you have a 625 and 925 and should be getting the update, but did not due to being on WP8.1 DP, see a guide for using Nokia Software Recovery Tool after the break.
The procedure involves: