Is Copilot the best AI companion out there? Help us find out by answering a couple of quick questions!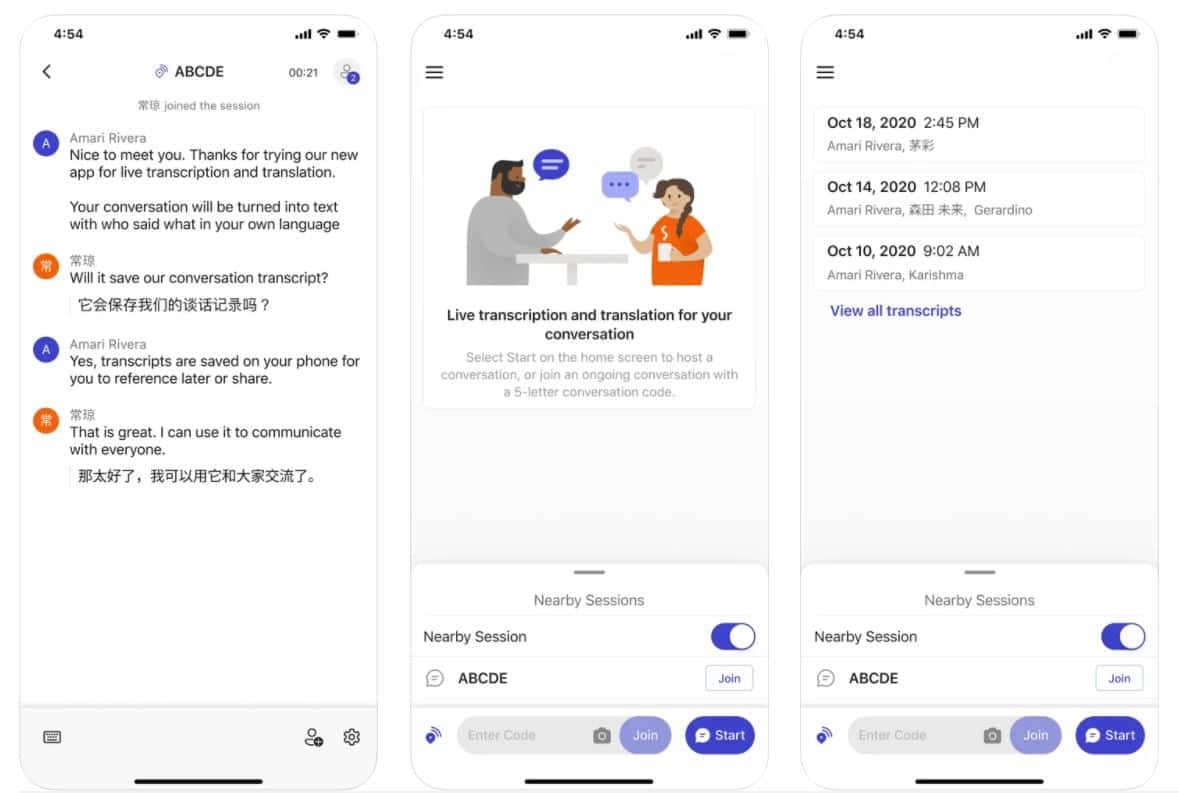 Microsoft today announced Group Transcribe, a Microsoft Garage project, a free transcription app for in-person conversations.
Here's how the app works:
Conversation participants can start a shared session on Group Transcribe app. When they start their conversation, this app will capture a highly accurate transcript, showing who said what in real-time. With this app, users can skip note-taking and focus their attention on the conversation itself.
Group Transcribe features:
Start a conversation from your phone and easily invite others to join*
Stay focused without taking notes or pushing-to-talk
Follow along with the conversation in real-time in your preferred language
Browse and view previous transcripts on your device
Easily share transcripts with others
Supports languages in 80+ locales
Group Transcribe supports the following languages:
Arabic, Bulgarian, Catalan, Cantonese, Chinese (simplified), Chinese (traditional), Croatian, Czech, Danish, Dutch, English, Estonian, Finnish, French (Canada), French (France), German, Greek, Hindi, Irish, Italian, Japanese, Korean, Lithuanian, Latvian, Maltese, Norwegian, Polish, Portuguese (Brazil), Portuguese (Portugal), Romanian, Russian, Spanish, Slovak, Slovenian, Swedish, Thai, and Turkish
You can download the Microsoft Group Transcribe app here from the App Store.