We reported recently on Microsoft's Productivity Score feature, which would assign each employee a number based on how effectively they are working with technology.
Now a new patent suggests Microsoft plans to add another metric to overstressed workers, in Microsoft's effort to turn employees from people into productivity units.
The patent describes a "Meeting Insight Computing System," which would use cameras, sensors, and software tools as well as post-meeting surveys, to create a "quality score" for the meeting.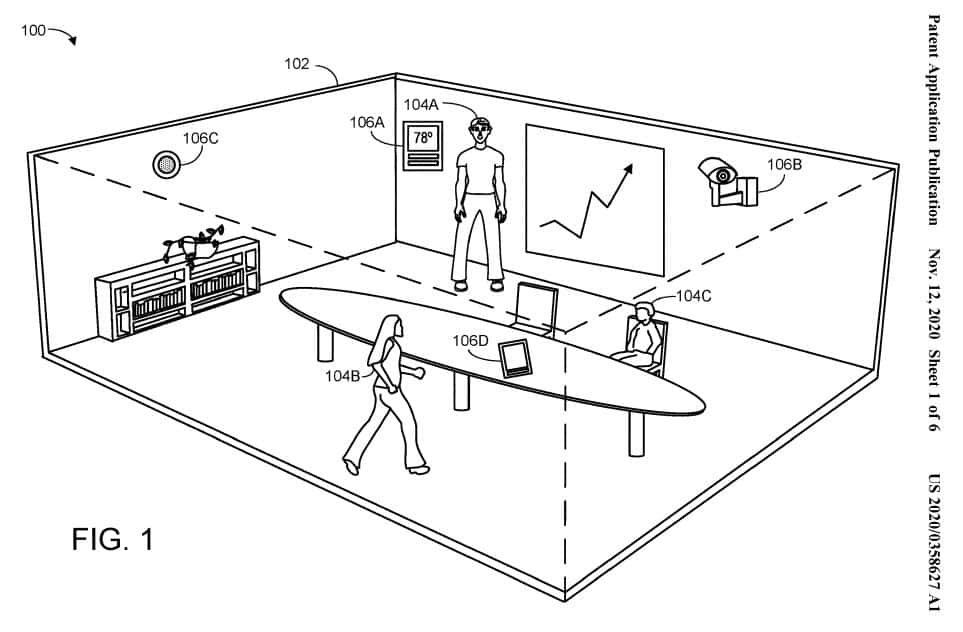 The cameras would look for things like body language and facial expressions, and the number of people in the room, and would report "how much a participant contributes to a meeting vs performing other tasks (e.g., texting, checking email, browsing the Internet)."
The "meeting insight computing system" would then use this information to generate insights, including for example which people to invite to the next meeting, or recommend alternate venues or times.
The patent notes "many organizations are plagued by overly long, poorly attended, and recurring meetings that could be modified and/or avoided if more information regarding meeting quality was available."
The system would apply to both in-person and virtual meetings.
It is not known if Microsoft will be rolling out this system, but given that Microsoft already rolled out their personal Productivity Score it seems rather likely.
Do our readers agree Microsoft is going much too far? Let us know below.
via Geekwire