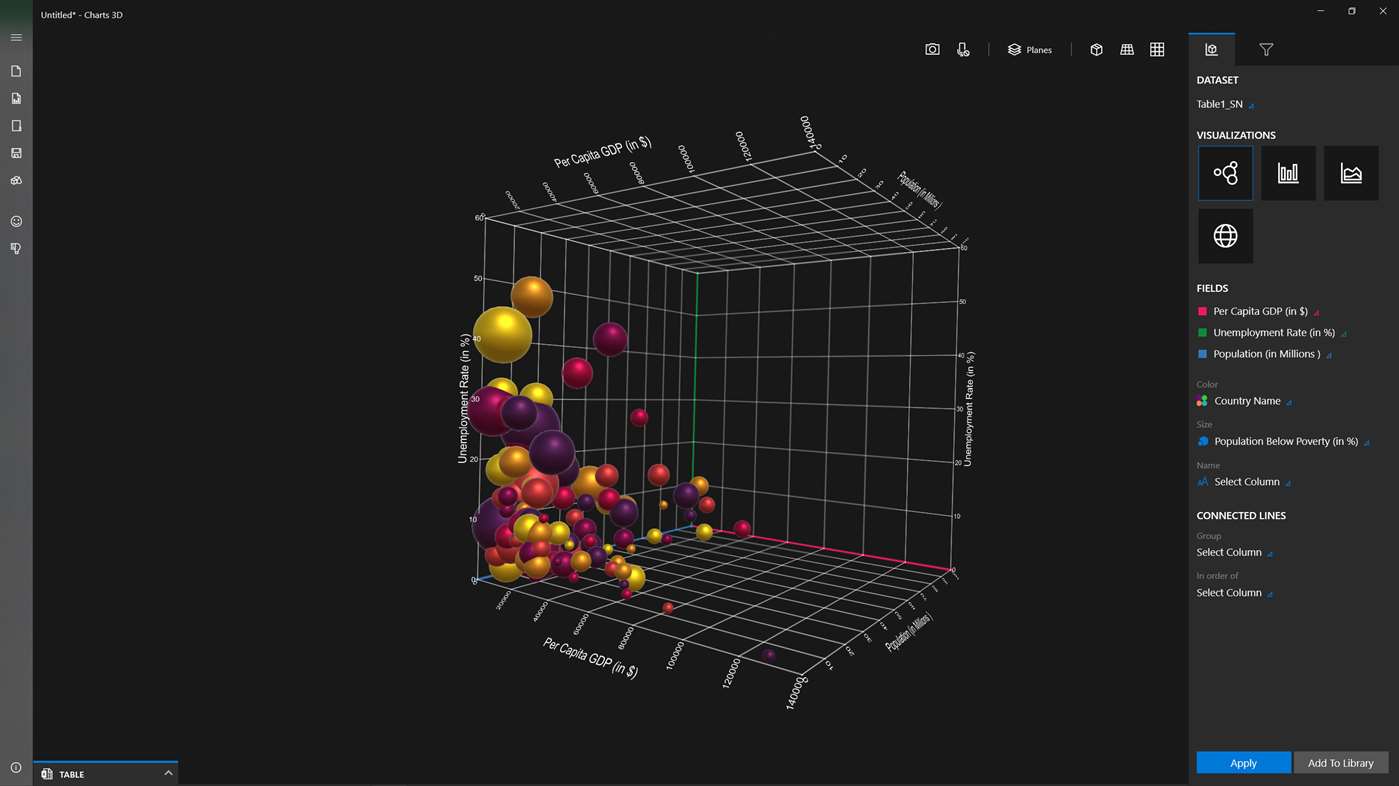 Microsoft Garage today released a new data visualization tool called Charts 3D for PC and Surface Hub. It allows users to to better visualize and explain complex graphs and charts using a more immersive, interactive 3D object.

"Excel and PowerPoint have lots of amazing features that help you build rich and beautiful charts. However, we kept hearing feedback that when data gets really complex, users often struggle to decide which chart will be best to visualize the data and land the insight," said Alok Agrawal, Program Manager for Charts 3D.
To create a visualization, users have to just drop in two sets of data, and Charts 3D will generate a three-dimmensional, interactive graph or chart. Users can zoom, rotate, or pan different graphs and charts using mouse or touch to quickly find the most interesting aspect of their results.
App Features:
Data Import – Import spreadsheets (CSV or XLSX files) using file explorer or copy-paste content of your data files directly onto the application
Create Visualization – Select the chart type to be used for visualizing data among Bar, Scatter, Line and Geospatial plot
Chart Interaction – Zoom, Rotate and Pan the graph to view from different perspective using mouse and touch
Analytical Tools – Consume & comprehend insights using built-in analytical tools like Filtering, Connected lines and 2D Plane
2D View – Switch between 2D and 3D view of the graph when presenting insights
Export – Easily export & share visualizations with your collaborators seamlessly
Save Visualization – Add the created visualization into library and save project for later reference
Voice Commands – Manipulate and interact with the visualization using simple voice commands
Download the app here from Microsoft Store.
Learn more about this project here.