With the recent advances in Snapdragon processors, many have been disappointed that Microsoft appears to be sitting out a market they are advocating their OEMs aggressively pursue.
It seems the days of Microsoft sitting on the side-line are nearly over, as the WC's Zac Bowden has revealed that Microsoft is working on SnapDragon-powered Surface device code-named Excalibur.
"Excalibur" is your latest Surface codename to keep an eye out for. It's an 8cx device of some kind 🙂

— Zac Bowden (@zacbowden) June 24, 2019
The device will have Qualcomm's latest 8cx processor, likely the SCX8180. That offers performance equivalent to an Intel Core i5 processor with 8 cores and up to 3 GHz clock rate.
In a separate article  Brad Sams reports that Microsoft is working very closely with Qualcomm to customise the processor, to work better with Windows 10. The improved design may also be released to other OEMs.
It is not known what the form-factor would be, but the perfect device for the new chip would, of course, be the rumoured dual-screen folding Surface tablet that runs Android apps.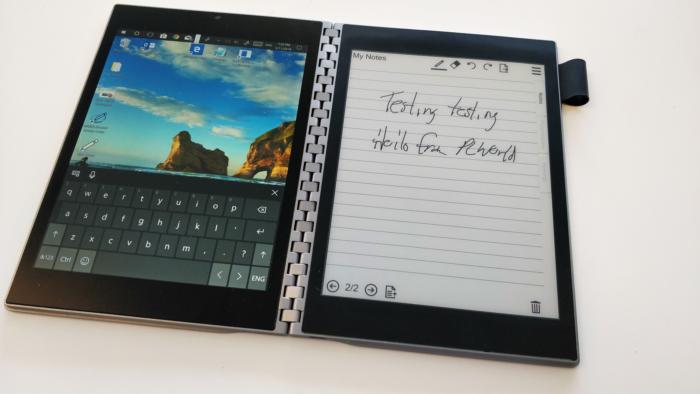 Sams confirms that some versions of Microsoft's Centaurus dual-screened device runs on ARM processors, but notes that Microsoft has not found a business case for the device yet – they note "Microsoft doesn't yet have a compelling reason to sell the device" and is unlikely to sell the device this year.
Would an Always-Connected device with an ARM processor increase our reader's enthusiasm for Microsoft's new folding Surface? Let us know below.
Via Winfuture