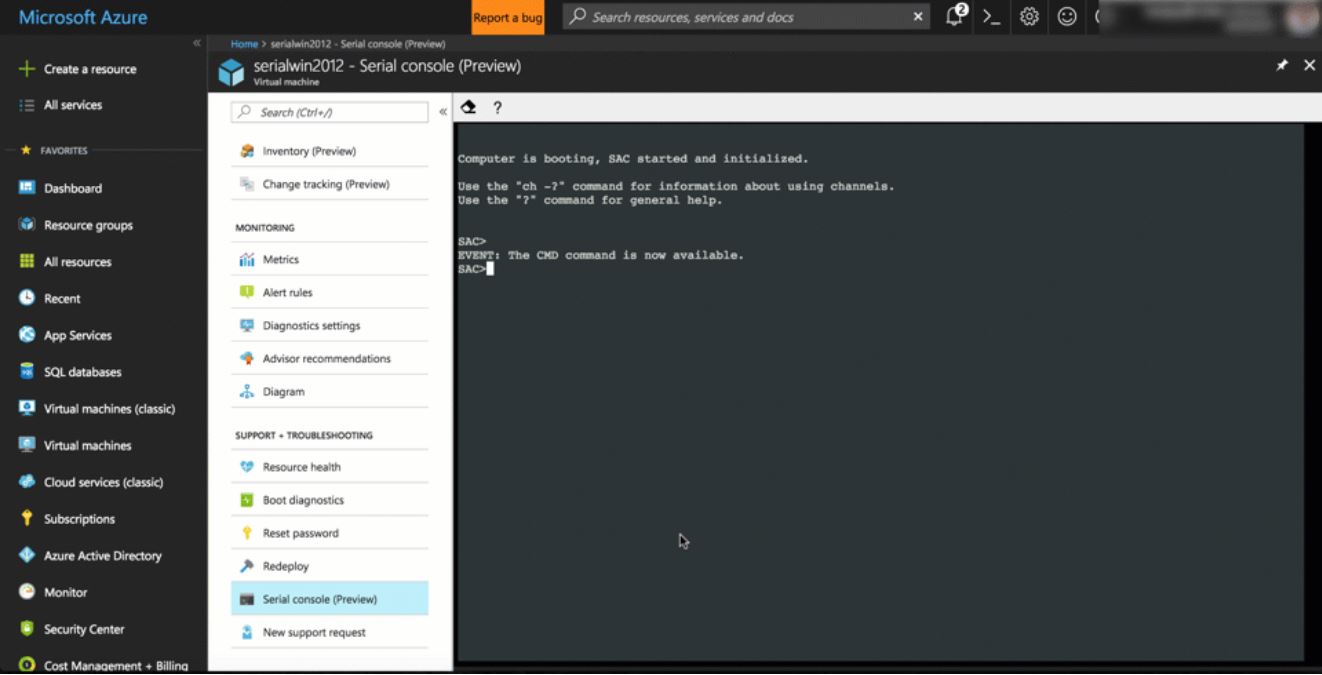 Serial Console access is one of the top requested features on Azure ever since Virtual Machine (VM) platform was made available. Even though there are several tools from Microsoft to manage, deploy, configure and secure VMs, to diagnose and fix issues, Serial Console access was missed by Azure users. Microsoft finally listened to the feedback from its users and today announced the public preview of both Serial Console access for both Linux and Windows VMs. Azure can access it by going to the Azure portal and visiting the Support + Troubleshooting section.
Below are the steps to access serial console for virtual machines via portal
Open the Azure portal
In the left menu, select virtual machines.
Click on the VM in the list. The overview page for the VM will open.
Scroll down to the Support + Troubleshooting section and click on serial console (Preview) option. A new pane with the serial console will open and start the connection.
Linux VMs require no changes to existing images to have this Serial Access feature working. However, Windows VMs require few changes to enable. For all platform images starting in March, Microsoft will take care of the required changes. For old Windows VMs, you can enable it by following the steps mentioned in the Serial Console documentation.
Learn more about this feature here.