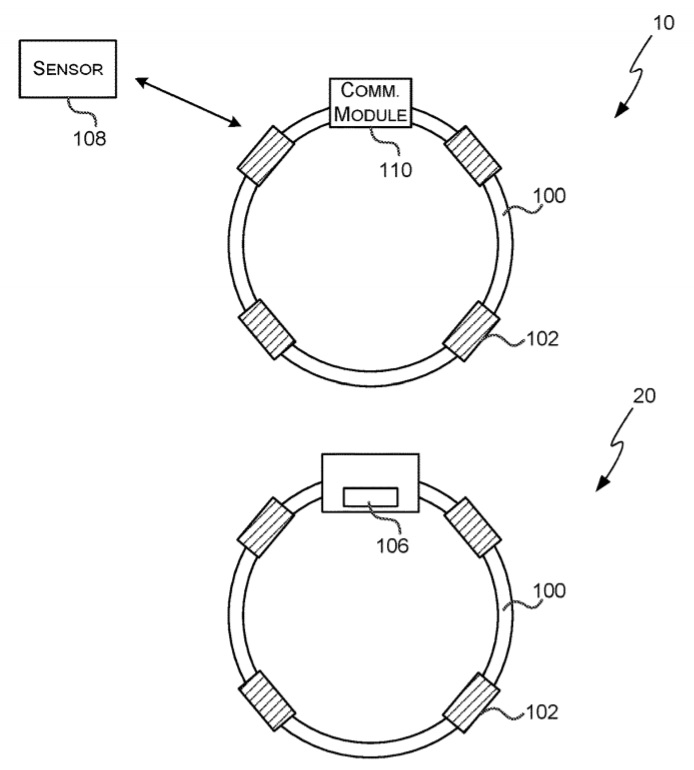 Microsoft has filed a new patent for a wearable device with actuators. The company did exit the wearable marker after Microsoft Band 2 but it looks like they just took a break to develop a better wearable device.
The patent titled "WEARABLE DEVICE" was filed by Microsoft in June 2017 and was published by USPTO yesterday. The patent shows a wearable device with movable actuators.
Haptic stimulation systems apply forces or vibrations to stimulate a user's sense of touch. Touch-screen devices may use haptic feedback to indicate key presses to a user; games controllers may use haptic feedback to increase video game immersion (e.g. by vibrating in response to a collision or explosion within a video game) and smart watches may use haptic feedback to provide silent alerts to the wearer.

– Microsoft
The wearable device uses actuators used to reduce or stabilize the involuntary movement of the joint or limb. The wearable device will hence help reduce the effect of the diseases that affect joints or limbs like Parkinson's disease. We don't actually know if Microsoft will launch such a device but it's good to know that the company is trying to make it's way back to the wearable market.
Source: USPTO; Via: Windows Latest