Microsoft started retrenching from the Windows Phone market in May 2015, but at Ignite today, in a session titled "Discover what's next for Windows 10 Mobile for phones and small tablets" Alan Meeus, Product Manager, Windows 10 Mobile, put up a slide claiming that "Microsoft is committed to Windows 10 Mobile."
The slide also made the claim that Microsoft had an "Increased focus on mobility experiences in Windows" and would make "Continued investments in differentiated 1st party devices and device ecosystem."
"Differentiated 1st party devices" are of course a teaser for the now somewhat less mythical Surface phone but Microsoft also bragged about ecosystem momentum though a variety of OEMs, though the collection of devices and OEMs listed do not particularly inspire confidence.
The slide deck also mentioned a variety of useful management features built into Windows 10 Mobile, and also promised a number of feature and quality updates well into the future.
Of course due to Microsoft's enterprise focus (very visible in the slide deck) we may end up with Windows 10 Mobile handsets which look like this, which is not exactly captivating, is it?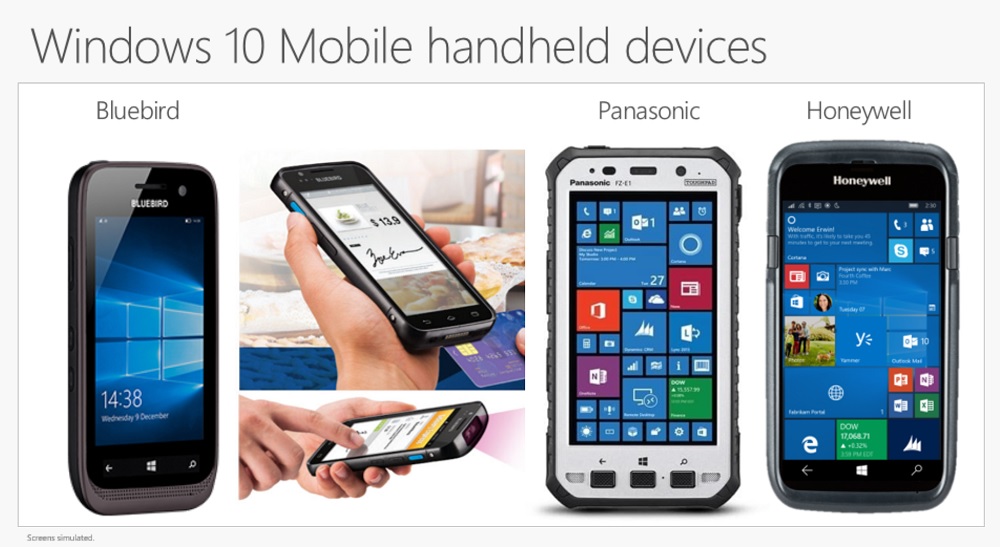 The slide deck can be seen here.