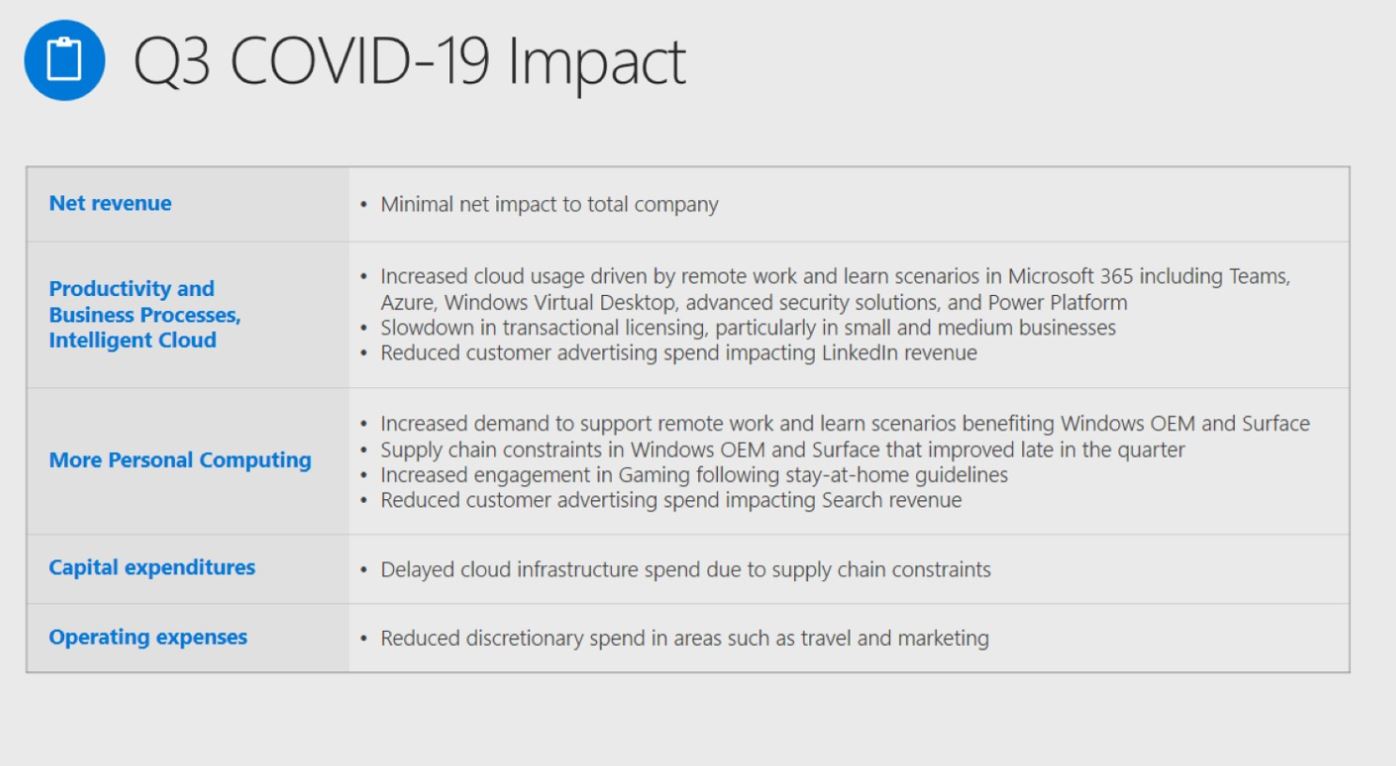 Microsoft today announced the results for the quarter ended March 31, 2020. Microsoft's sales numbers were ahead of analysts estimates, EPS was $1.40 against the estimate of $1.26 and the revenue was $35 billion against the estimate of $33.6B. Operating income was $13 billion as it increased 25% and the Net income was at $10.8 billion as it increased 22%. As you can see from the numbers, coronavirus (COVID-19) had minimal net impact on Microsoft's total revenue. But, Microsoft explained the full nature of the impact so that investors can understand what is exactly going on. Microsoft also warned investors that the effects of coronavirus (COVID-19) may not be fully reflected in the financial results until future periods.
Impact of coronavirus at Microsoft:
In the Productivity and Business Processes and Intelligent Cloud segments, cloud usage increased, particularly in Microsoft 365 including Teams, Azure, Windows Virtual Desktop, advanced security solutions, and Power Platform, as customers shifted to work and learn from home.
In the final weeks of the quarter, there was a slowdown in transactional licensing, particularly in small and medium businesses, and a reduction in advertising spend in LinkedIn.
In the More Personal Computing segment, Windows OEM and Surface benefited from increased demand to support remote work and learn scenarios, offset in part by supply chain constraints in China that improved late in the quarter.
Gaming benefited from increased engagement following stay-at-home guidelines.
Search was negatively impacted by reductions in advertising spend, particularly in the industries most impacted by COVID-19.
Source: Microsoft