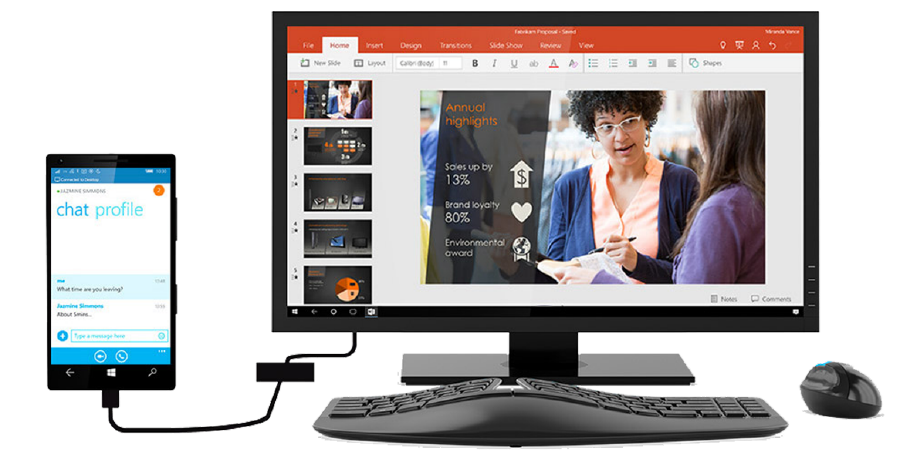 With Windows 10 Mobile's share of smartphone sales dropping to a fraction of a percent these days many have asked why Microsoft continues to invest in a phone OS  instead of turning all their efforts to other mobile ecosystems or even releasing an x86 smartphone.
In an interview with Mary Jo Foley from ZDNet Microsoft Executive Vice President of Windows and Devices Terry Myerson revealed that the investment was strategic, and a way for Microsoft to keep a toe in the ARM and telephony development ecosystem, rather than taking years again to reboot if they need the technology again in the future.
Myerson said "Technically, there are really two things that are unique about Windows Mobile. One is cellular connectivity and the other one is the ARM processors that are there. And I think both cellular connectivity and ARM processors have a role in the technical landscape of the future."
Myerson noted that "it's super hard, super, super hard to restart," a lesson Microsoft learned from hard experience, presumably when the rebooted Windows Mobile 6.5 to Windows Phone 7 in 2009, an effort which took two years. Creating and certifying telephone stacks which work with 4G and in the future 5G for example would take very long when starting from scratch.
Myerson explained that it was easy to justify investments in growth, but that investment for strategic reasons such as maintaining a capability are much more difficult to defend. "Sometimes, when you're investing into growth. it's easier, but when you're investing for technical strategy or things like that, sometimes people can question it," he noted, but continued "I don't think there's much debate that ARM processors have a role in the future. And cellular connectivity does as well."
Unfortunately it is not clear if Microsoft wanted to maintain their capability simply as a fall back, in case they ever needed to move Windows 10 to ARM rapidly, or if there was a bigger plan for a major come back a few years from now in the smartphone segment. Myerson is of course perfectly right however that closing up Windows 10 Mobile development completely would make both of these scenarios much more difficult.
The question however, for consumers and even enterprise users, is if they want to adopt an OS which Microsoft is merely dabbling in and which, for now, is not the main focus of their efforts.
Read the full interview at ZDNet here.