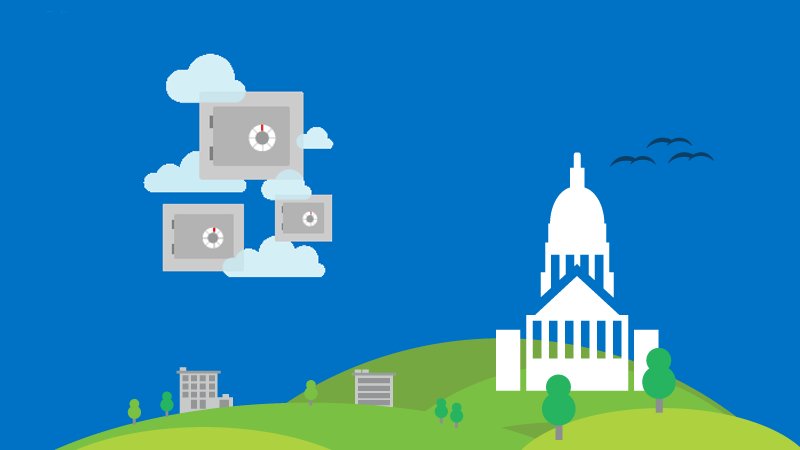 At Microsoft Government Cloud Forum in Washington D.C., Microsoft today showcased how they are enabling government agencies in adopting cloud services and announced number of improvements for Azure Government. To meet the needs of needs of U.S. Government customers, Microsoft is expanding the availability of Azure Government Secret to support government agencies and partners who have Secret classified data. Azure Government Secret will offer multi-tenant cloud infrastructure and cloud capabilities to U.S. Federal Civilian, Department of Defense, Intelligence Community, and U.S. Government partners working within Secret enclaves.
Microsoft today announced Blockchain for Azure Government that will support a wide array of Azure blockchain and distributed ledger marketplace solutions. With these solutions, government can easily deploy and configure blockchain infrastructure across multiple organizations, allowing them to focus on transformation and application development.
To meet the security challenges of government agencies, Microsoft today announced Azure Security Center to Azure Government. Security Center offers unified security management and advanced threat protection for hybrid cloud workloads.
To support high performance workloads, Microsoft today announced that they will bring the H-series virtual machines to government customers.  For government customers who are planning to migrate their Virtual Desktop Infrastructure (VDI) to the cloud, with Citrix VDI on Azure Government, they can now extend existing Citrix environments and deploy Windows 10 desktops into Azure Government from Citrix Cloud.
Microsoft also announced that they will bring Microsoft 365 for U.S. Government environments in early 2018. Microsoft Teams, Planner, PowerApps And Flow will be made available for US Government environments in 2018.
Learn more about this government here.