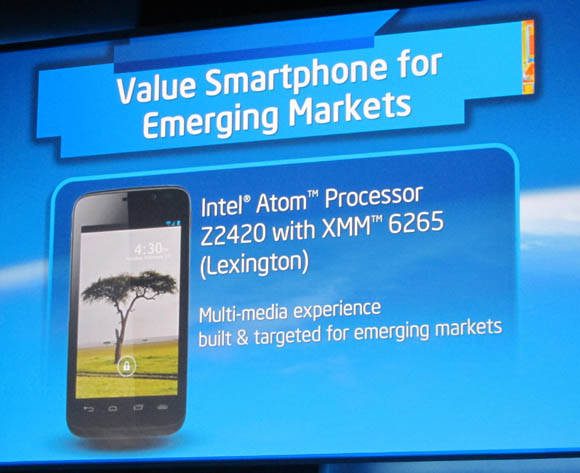 In an interview to Computerworld at CES, Greg Sullivan, a senior product manager for Windows Phone did not deny about the possibility of Intel based Windows Phone devices.
"Our architecture is such that it's hardware independent. For the same reason that Windows 8 [tablets] could run on 'Wintel', right now Windows Phone is on Qualcomm. We have a portable OS architecture."
In fact the feelings are mutual, with Hermann Eul, President of Intel's Mobile Communications Group having said that Intel is open in supporting Windows Phone platform with its x86 chips. But he said that the decision will be made according to the commercial success of Windows Phone platform in the future.
"We would be [interested] when we see that this market has a good chance to return our money that we have invested into this," Eul said. "Our roadmap has devices that can support Windows also on phones. So we can do that. The hooks for doing that [are] there."
Greg Sullivan however say "We have nothing to announce at this time," although I am sure the OS is running on a prototype somewhere.
Lenovo Motorola, ZTE and and other phone makers are already building smartphones for Europe and China on Atom and other Intel chips, and battery life, price and performance as been decent, despite concerns. Some benchmarks have even found Atom chips have better performance/battery life than ARM chips.
Would our readers buy and Atom phone for the increased performance, or would you be concerned about compatibility with apps which use Native Code? Let us know below.
Source: Computer World