Having chopped the (ex-Nokia) Microsoft Mobile division and refocused the company on enterprise and away from consumers, Microsoft CEO Satya Nadella is not the flavour of the month for many of our readers.
It appears however that exactly the opposite is the case amongst Microsoft employees, according to analyst company UBS, reporting on data from Glassdoor, where employees can rate their company and its management anonymously.
They report that Nadella has an approval rating of 88% at the end of 2015, vs only 51% for ex-CEO Steve Ballmer in 2013, when he stepped down from the company.
In fact Nadella is doing so well that employees report being 10% happier than the industry average, and even outranking Apple employees, for the first time since UBS started tracking this sentiment in 2012.
Of course  many employees are compensated via share options and we suspect the reason for the Microsoft cheer could be the meteoric rise in the company's share price since Ballmer stepping down, with Microsoft dumping money losing projects such as Microsoft Mobile, some Surface tablets, and according to recent rumours the Microsoft Band, and concentrating on high growth cloud initiatives which are more highly valued by Wall street.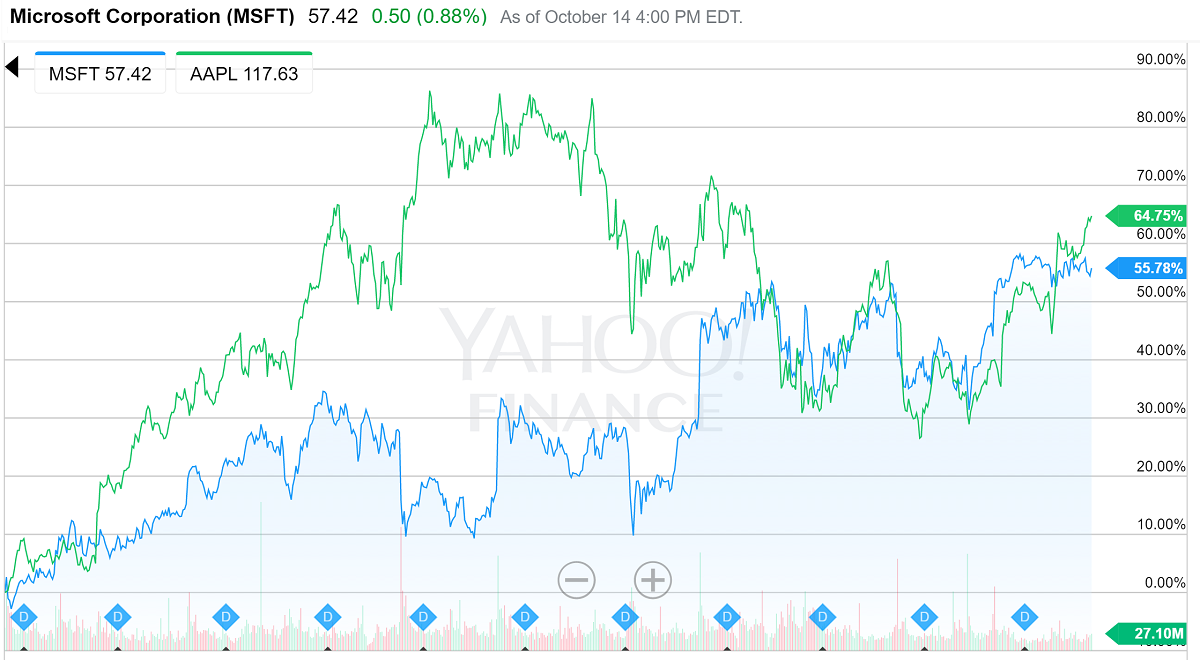 Nadella also of course abolished the much hated Stack Ranking employee appraisal system, which are blamed by many for Microsoft's "lost decade."
Despite our disagreement regarding the direction of the company, improvement in employee sentiment under Nadella's leadership should have a positive knock-on effect on the quality of Microsoft's products.
"The overall results are supportive of our thesis that MSFT has once again become a destination for top tech talent, with annual ratings consistently improving and ahead of peers," writes UBS, and this can only be good news.