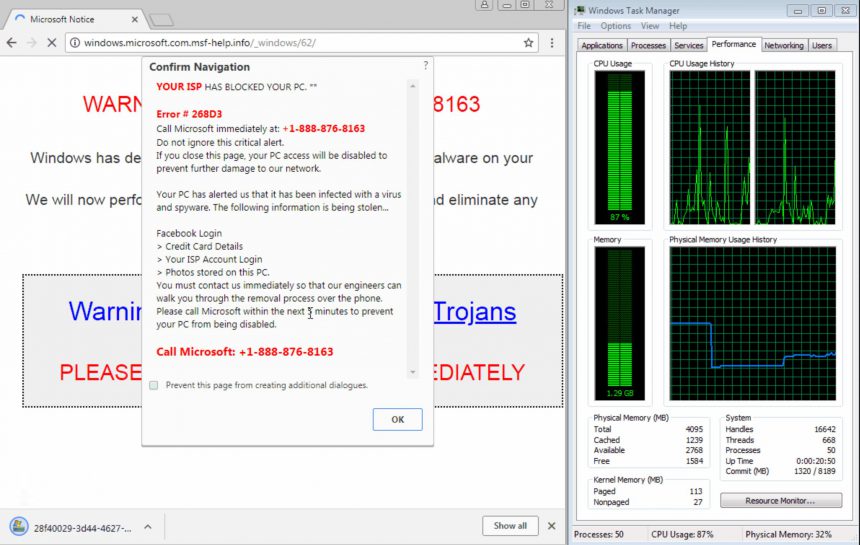 The Download Bomb exploit is back and is affecting all the major browsers like Google Chrome, Mozilla Firefox, Opera, etc. However, Microsoft Edge and Internet Explorer are unaffected by the exploit.
For those who don't know, the "download bomb" trick is a technique that involves initiating hundreds or thousands of downloads to freeze a browser on a specific page. This trick has been used for years by scammers and shady tech support websites to freeze the browser and force the user to call Tech Support for help.
While Google confirmed that they fixed the issue, the latest version 67 update opened the loophole again. Bleeping Computer ran serval tests on different browsers and all of them froze except Edge and Internet Explorer. If you come across one of these issues then make sure to close the tab as soon as possible since the Download Bomb exploit will only work once the page is loaded completely. Alternatively, you can switch to Microsoft Edge and browse without any issues. However, in any case, you shouldn't call the number listed on the webpage as it will connect you to the scammer. Make sure to always use the official number listed by your OEM on the User Manual in case you come across this issue.
Via: Windowsblogitalia