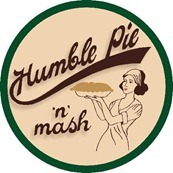 Eric Hautala, Microsoft's General Manager of Customer Experience Engineering, has updated his blog post from last week which was then rather self-congratulatory about the "copy and paste update is proceeding smoothly" and received more than 500 comments, mostly angry.
Providing more information about pacing of the update, and saying there could be weeks between updates for users who are receiving both the pre-NoDo and NoDo updates, he ends by including what appears to be a heart-felt apology.
He said:
I know many of you are disappointed, even angry. You certainly have a right to be. We've fallen far short of your expectations, and our own, and for that I'm truly sorry. We didn't set out to let you down. But it's clear we did. Whether you're someone who has followed our progress from the start, or are new to Windows Phone, you deserve the updates we've promised. My job is to get us on the right path and deliver them.
Now that I have NoDo on my phone through the very easy most recent Forced NoDO hack, any angst I had about the update is mostly gone. With the next update still likely 6 months away is it time to return to having fun with our phones, rather than worrying about software updates?
Thanks Attila for the tip.