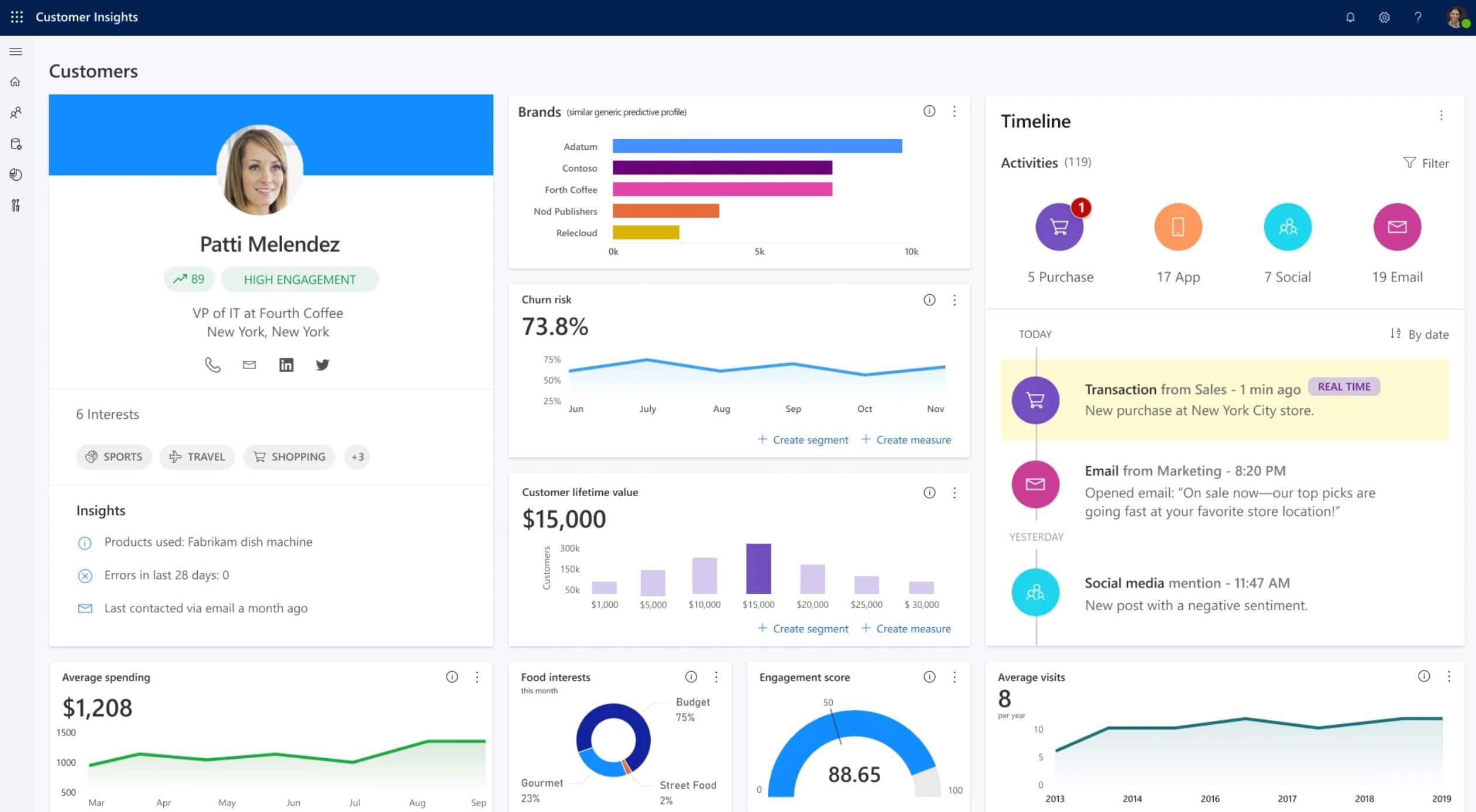 Microsoft today announced several new capabilities that are coming to Dynamics 365 Customer Insights. The new engagement insights feature enables deeper understanding of customer intent and behavior with cross-channel analytics from their websites, mobile apps, and connected products. Also, organizations can now make use of a library of prebuilt AI templates for churn prediction, product recommendations, and customer lifetime value. You can find the full list of capabilities coming to Dynamics 365 Customer Insights below.
A new cross-channel analytics capability called "engagement insights" – so organizations can better measure and understand user behavior across web, mobile and connected devices.
New integrations with Dynamics 365 Customer Voice so organizations can enrich customer profiles with sentiment and customer feedback data through Microsoft's enterprise-grade feedback management solution.
New AI capabilities for Dynamics 365 Customer Insights including out-of-the-box ML templates for turnkey insights, and continued improvements to integrations with Azure Synapse Analytics for advanced analytics.
New capabilities that help to strengthen data governance and loss prevention so that organizations can more easily configure policies to classify, label, and protect data based on its sensitivity.
Customer momentum of Dynamics 365 Customer Insights including new demos with Campari Group and detail on new customer use cases like Walgreens Boots Alliance, Chipotle Mexican Grill, UNICEF Netherlands, Dayton Children's Hospital and others.
Source: Microsoft